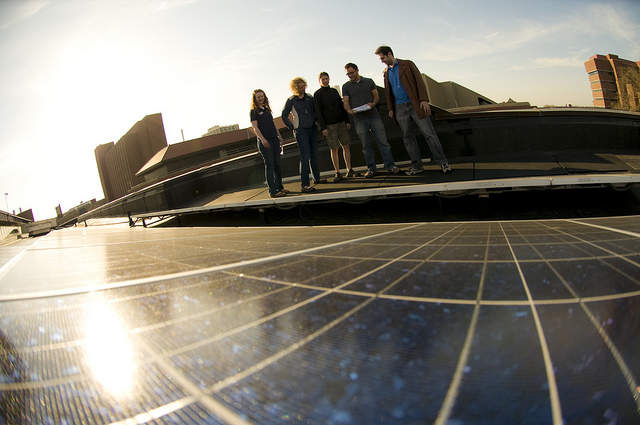 A new report from solar marketplace EnergySage has found President Trump's solar tariffs have added an extra $236.5m in costs for American consumers.
Customers' bills were affected immediately following the US International Trade Commission announced the finding of 'serious injury' in the Section 201 trade case. Since the decision, the average tariff-related customer price increased by $0.16 per watt on all residential purchases.
Between H2 2017 and H1 2018, in Arizona prices increased by 7.8%, Michigan's prices rose 4.1%, Maryland's increased by 10.9%. California and New York were the only states that experienced a decline in average prices, though these states have typically always had high costs compared to the national average.
According to the report, while prices have started to decline they are decreasing at a slower rate than previously, meaning that the cost of solar installation is now 5.6% higher than what it would have been if the pre-tariff rate of decline had continued.
Bloomberg NEF analyst Hugh Bromley was quoted by EnergySage, saying: "These tariffs are yet another burden imposed on an industry that has long struggled with costs,
"The residential solar industry is fragmenting. EnergySage data allows us to monitor competition among the so-called 'long tail' of local and regional players who don't publicly release their earnings in quarterly reports."
According to UK analytics company Wood Mackenzie, the US occupies the top spot for the most expensive residential market in the world, though the firm has also predicted the nation's system pricing will decline to $2.16 per watt by the end of 2023.
Despite the overall trend of prices rising, EnergySage maintains an optimistic note in the report.
CEO Vikram Aggarwal said: "Despite these recent hurdles, the residential solar industry remains poised for tremendous growth over the next few years. All-time highs in consumer interest for solar-plus-storage, combined with falling prices and greater transparency, have mitigated the impact of these tariffs."
The report also found Panasonic and LG to be the most popular solar panels, making up 46% of all quotes submitted to shoppers on EnergySage in H1 2018.
The report comes on the cusp of the US introducing a solar tariff of 10% for Chinese inverters, which is due to rise to 25% in January. The new tax will lead to further price increases, though it is anticipated to only be a short-term issue.