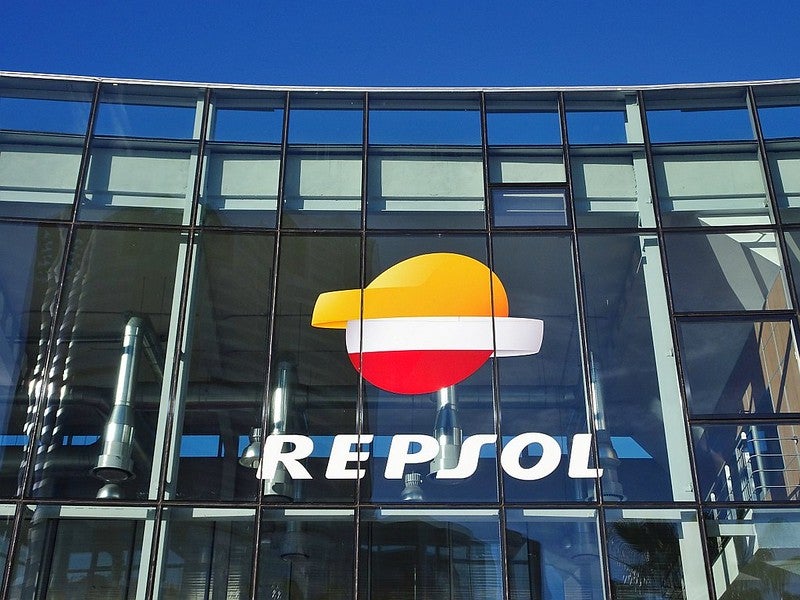 Spanish energy company Repsol has announced plans to increase its renewable energy generation capacity by 60% to reach an installed capacity of 20GW by 2030.
The company has set targets to expedite its transformation plan to become a net-zero emissions company by 2050.
By 2025, Repsol aims to achieve a target of 6GW of capacity, in comparison to the 5.2GW announced in a roadmap presented by the company last November.
The company plans to increase its renewable investments until 2025 to €19.3bn ($22.3bn) and allocate a further €1bn over its Strategic Plan period to increase its renewable energy generation capacity.
The additional investment is also intended to support Repsol's production of renewable hydrogen and other low-carbon initiatives.
For the period of 2021-2025, the company has earmarked 35% of its investments for low-emission initiatives. The capital employed for them is due to reach 45% in 2030.
Repsol also aims to reduce its methane emissions intensity to 0.2% by 2025, a significant reduction from its previous target of 25%.
Repsol CEO Josu Jon Imaz: "The upgrade of our targets demonstrates the solid progress the company is making towards becoming carbon-neutral by 2050.
"Ambition, technology, and project execution are enabling us to increase the speed at which we will achieve this target."
Imaz added that the company will also increase its intermediate decarbonisation targets.
In June, Repsol acquired a 40% stake in US-based renewable energy developer Hecate Energy.
Hecate's renewable energy portfolio has more than 40GW of capacity, including 16.8GW worth of solar photovoltaic and energy storage projects in advanced stages of development.
The company will use Repsol's investment to develop the solar project portfolio.
Last March, Repsol acquired Delta II, an 860MW wind farm project in Aragon, Spain.
The project consists of 26 wind farms and will be operated by the company's subsidiary, Repsol Electricidad y Gas.
It is expected to power almost 800,000 homes once it is completed.