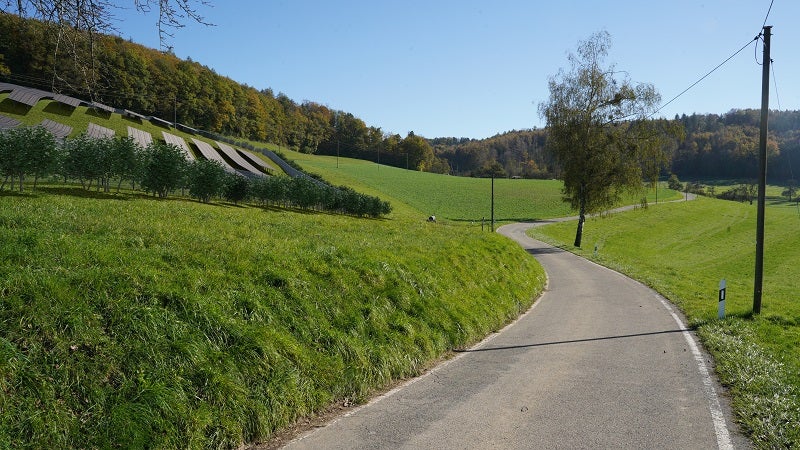 Renewable Energy Systems (Res) Germany has secured a permit for a ground-mounted photovoltaic (PV) park from the municipal council of Öhningen.
The company's application to build the solar PV facility on Lake Constance in the district of Schienen was unanimously approved.
Res Deutschland received approval for a site on the border with Switzerland, which was one of four open spaces it had applied for.
Following the receipt of the permit, the company will build the solar facility on an area of around eight hectares, which is roughly equivalent to the size of 11 football fields.
The new solar facility will be developed on private land and RES will lease the land required for the project.
The municipality of Öhningen will initiate a development plan procedure upon application in the next step.
Once completed, the solar facility will have the capacity to meet two-thirds of Öhningen's total energy demand.
Last week, RES submitted a planning application to the Scottish Government's Energy Consents Unit for the development of the Bloch Wind Farm.
The proposed 126MW wind farm's site is located on land next to the existing Solwaybank Wind Farm, Langholm, Dumfries and Galloway.
The company said that the wind project has the potential to deliver nearly £5.8m ($6.9m) of inward investment in the form of jobs and the use of local services, as well as around £1m ($1.2m) a year in business rates.
RES development project manager James Cameron said: "We believe that onshore wind should provide direct, lasting benefits to local communities and we have worked with local people to explore ideas for a package of community benefits, which would be delivered as part of the project."
RES has a total of 23GW of capacity in its portfolio worldwide, employing more than 2,500 people across 11 countries.