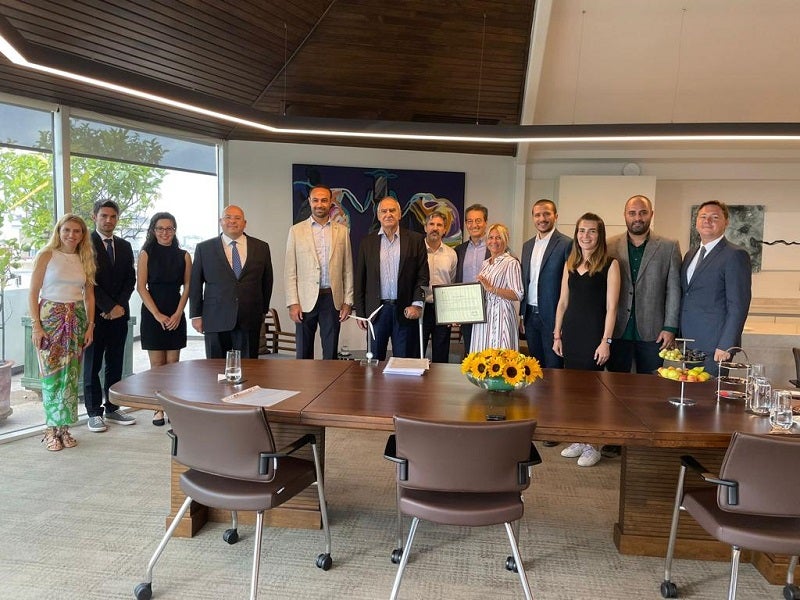 UK-based company Renewable Energy Systems (RES) has divested its Işıklar Wind Energy Project in Türkiye (Turkey) to Dost Enerji for a consideration of nearly €50m.
Located in Gediz, Kutahya Province, the 50MW wind farm is equipped with nine wind turbines and is expected to come online in 2024.
The project was submitted by RES in the wind capacity tenders that were organised by the Turkish Electricity Transmission Corporation (TEİAŞ) in 2017.
RES general manager Ugur Isik said: "The renewable energy market in Türkiye is set to continue to grow at pace and attract significant investment from companies such as Dost Enerji looking to support the move to a zero-carbon future.
"Işıklar is one of the first merchant projects with a negative bid to achieve its licence, this achievement demonstrates RES' experience and expertise in bringing forward projects in the Turkish energy market.
"We look forward to continuing our relationship with Dost Enerji, supporting them to deliver Işıklar and working with them to maximise the value of their operational portfolio."
The wind project secured a licence in April.
RES also expects to bring a further 235MW across four projects to market from its Zero Carbon wind portfolio.
Additionally, RES has also signed asset management agreements with Dost Enerji for its 185MW operational project portfolio.
Dost Enerji Board chairman Muzaffer Akpinar said: "We are pleased to partner with RES on this significant deal, including asset management agreement.
"As Dost Enerji, we will reach 235MW wind energy capacity with this investment and continue to strengthen our commitment to clean energy."