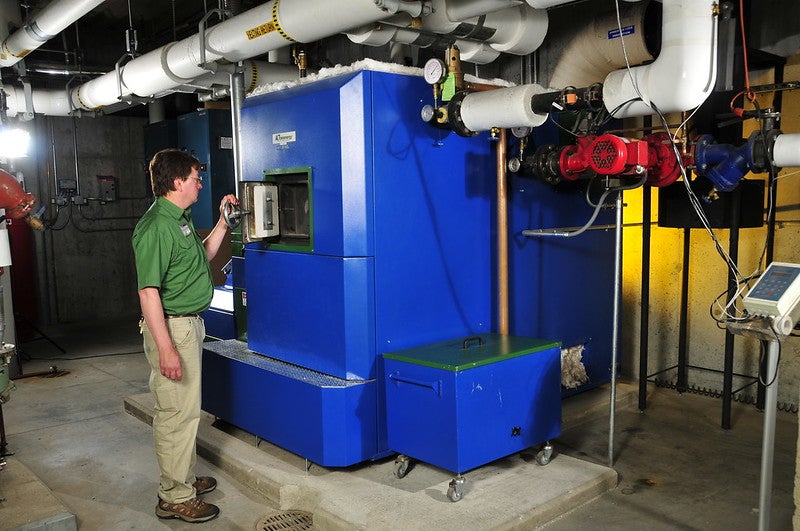 An independent public inquiry chaired by retired judge Sir Patrick Coghlin has revealed today its findings on Northern Ireland's non-domestic Renewable Heat Scheme (RHI).
The RHI was developed in 2012 and was shut down in 2016, a scandal that led to the collapse of the government coalition between Sinn Féin and the Democratic Unionist Party (DUP) in January 2017.
The RHI was set up as a way to reduce CO2 emissions by giving subsidies to businesses to switch from gas and oil to wood pellet boilers, which were considered a more environmentally friendly choice.
As reported by The Guardian, the scandal originated when the Northern Ireland Department of Enterprise, Trade and Investment (DETI) decided to offer subsidies more valuable than the cost of wood pellets fuel, making it more profitable for businesses to switch, costing the government £30m.
The scandal involved 48 people and organisations, including the DUP leader and current First Minister Arlene Foster and other senior party figures, officials and special advisers (spads).
The inquiry's report showed that, even though some spads behaved unacceptably, no "malicious activity" was carried out by ministers or officials. Instead, the scheme's crash was due to a "series of mistakes, omissions and a failure of attention" to identify and correct those mistakes.
Sir Patrick Coghlin said that the DETI should have never adopted the scheme, as it was too volatile and subjected to fluctuating fuels costs.
The chairman highlighted problems within DETI – from a lack of project management processes to ineffective governance schemes and under-resourced staff – which contributed to the scheme's failure.
Former DETI minister and current First Minister Arlene Foster was found guilty of signing in 2012 a draft regulatory impact assessment that did not contain all the necessary information.
The department also failed to enforce budget control mechanisms and did not take seriously a complaint made by a whistle-blower regarding potential abuses.
Ofgem, the UK's regulator for electricity and gas was also harshly criticised for not sharing important documents, including a report regarding boiler installations, with DETI.
The inquiry, whose aim was to restore "the degree of confidence amongst the general public of Northern Ireland in the structures and arrangements by which they are governed", does not implicate civil or criminal liability for all those involved.