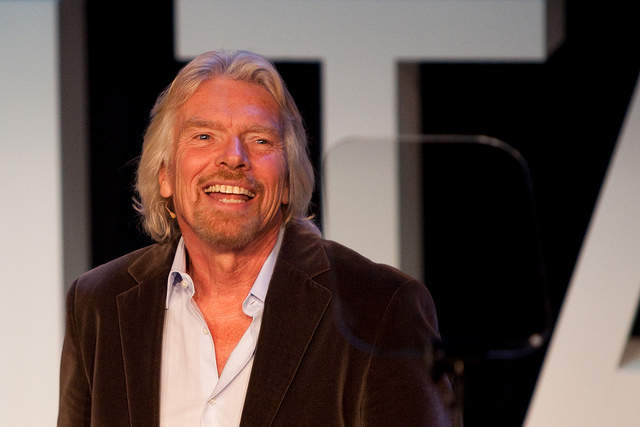 British businessman Richard Branson announced yesterday that he has partnered with two dozen Caribbean nations and territories to set up a green initiative in the region that will look to boost the area's resilience to disasters.
Plans for the scheme, dubbed the Caribbean Climate-Smart Accelerator, began last year with Branson's push to replace fossil fuel-based utilities in the area with low-carbon, green energy sources.  A spokesperson said that the scheme would act as a 'facilitator' between funds given to the region and the public, as well as private sector recipients.
At the project launch in the Jamaican capital of Kingston, Branson said the scheme would improve accessibility of financing for start-ups wanting to set up larger green initiatives.
The $4 million project will benefit 26 countries and territories. Partners include the Inter-American Development Bank (IADB), private firms, and countries such as Grenada, Anguilla and Dominica.
Jamaican Prime Minister Andrew Holness expressed his hope that the project would encourage economic growth as well as fight the effects of climate change.
In a speech revealing the plan to representatives from the region, he said: "The Caribbean can change the narrative of climate change from a narrative of disaster to a narrative of hope."
Branson told Reuters that as almost all nations in the region had agreed to collaborate on the project, as well as a number of agencies, there was a good chance of the scheme progressing quickly.
The area is prone to hurricanes, with the 2017 hurricanes Maria and Irma causing such devastation that their names were retired by the UN World Meteorological Organization. Warnings that climate change will only exacerbate the region's extreme weather have sparked fears amongst the region's population for the safety of their infrastructure and economies.
As Branson has lived in the British Virgin Islands for over ten years he also has a personal motivation for ensuring the area's safety.
In December last year, the IADB announced its commitment of $1 billion in loans to the region, intended to assist its transition to a clean energy system and to ease the financial burden of climate change-based damage. The money will be put towards the construction of coastal defences such as sea walls and to fund other initiatives protecting communities from the harmful effects of global warming.