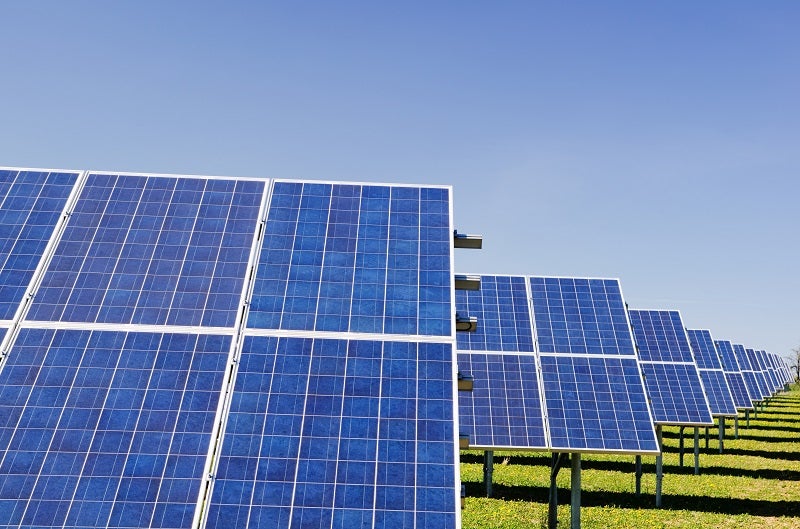 China's photovoltaic (PV) module producer Risen Energy has secured a 323MW supply contract from Ukraine-based DTEK Renewables.
Risen Energy will provide all modules required for the 240MWAC (323MWDC) PV Pokrovskaya SPP project in Ukraine's Dnipropetrovsk region.
DTEK Renewables CEO Philipp Leckebusch said: "With this partnership, we expect to achieve remarkable synergies by combining both companies' expertise.
"According to the energy strategy of Ukraine, the share of renewable energy in the final energy consumption should increase to 11% by 2020 and 25% by the year 2035. Big infrastructural projects like Pokrovskaya SPP constitute a significant milestone to achieve these targets."
The project will be fully equipped with Risen Energy's 72-cell 370W high-efficiency PERC monocrystalline modules, which will have enough energy generation capacity to power more than 200,000 Ukraine homes.
"Big infrastructural projects like Pokrovskaya SPP comprise a significant milestone to achieve Ukraine's renewable energy targets."
The new solar facility is reported to be one of the largest solar power stations in the country. It is expected to help Ukraine in achieving its energy targets, as well as create significant economic and social benefits for the region.
In addition, the solar facility is expected to reduce carbon dioxide emissions by 400,000t per annum.
Risen Energy sales vice-president Zhao Zelin said: "As the exclusive PV module supplier for the power project, Risen Energy has been recognised for its high-quality products, efficient production capacity and sound growth.
"The signing of the contract will allow both companies to leverage their respective advantages to facilitate construction of the project.
"The collaboration with DTEK Renewables will become a major step in the company's further expansion into Ukraine, an energy market that is experiencing a transformative period and has an urgent need for renewable energy products."