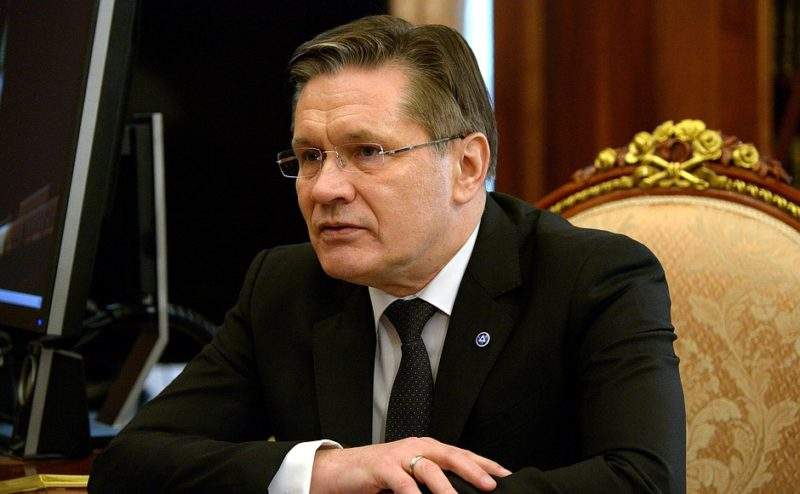 Russian state nuclear corporation Rosatom has signed a memorandum of understanding and cooperation with the Eurasian Development Bank (EDB) under its subsidiary Rusatom International Network, seeking to improve bilateral relations with countries such as Armenia, Belarus and Tajikistan.
Rusatom president Alexander Merten signed the agreement on 10 August alongside head of the EDB project division Vsevolod Smakov.
Under the agreement, both parties will promote Rosatom projects in technological areas such as thermal power, nuclear medicine, servicing nuclear power plants, radiation technology applications in the production sector, and other engineering facilities.
They will also provide information and consultancy support on project financing, participate in promotion events such as conferences, exhibitions, forums and seminars, and organise information exchange.
Merten said the agreement "creates additional prerequisites for the successful implementation of projects in the field of traditional and renewable energy, nuclear medicine and other areas in EDB member countries where Rosatom enterprises are involved as suppliers of equipment and services, implementing certain projects, and are partners of local state and private companies."
Smakov noted that the bank will assist Rusatom International Network with the development of high-tech projects in the power engineering and production sector in Armenia, Belarus, and Central Asia.
The recent deal is the latest in a series of collaborations pursued by Rosatom. In May this year the firm signed a series of cooperation agreements with Chile, China, Iran, Cuba, Hungary, Iran, Italy, Kazakhstan, Saudi Arabia, Serbia, Spain and Zambia. The company also signed its first deal with South Africa in January this year, which will see the Russian company installing a small hydro plant near Mpompomo Falls.
At the time, Merten said: "This is just the beginning of our envisaged large-scale cooperation program in the field of small-scale hydropower engineering in Central and South African countries."
Rusatom International Network was established with the aim of forming and managing a network of regional centres. It currently has 11 such sites, which are now engaged in identifying opportunities to promote products from Russian nuclear companies, as well as improve the global perception of nuclear energy.
The EDB was founded by Russia and Kazakhstan in January 2006, intended to assist the growth and development of market economies, and the expansion of mutual trade. The group is comprised of Armenia, Belarus, Kazakhstan, Kyrgyzstan, Russia and Tajikistan, and has a charter capital of $7bn.