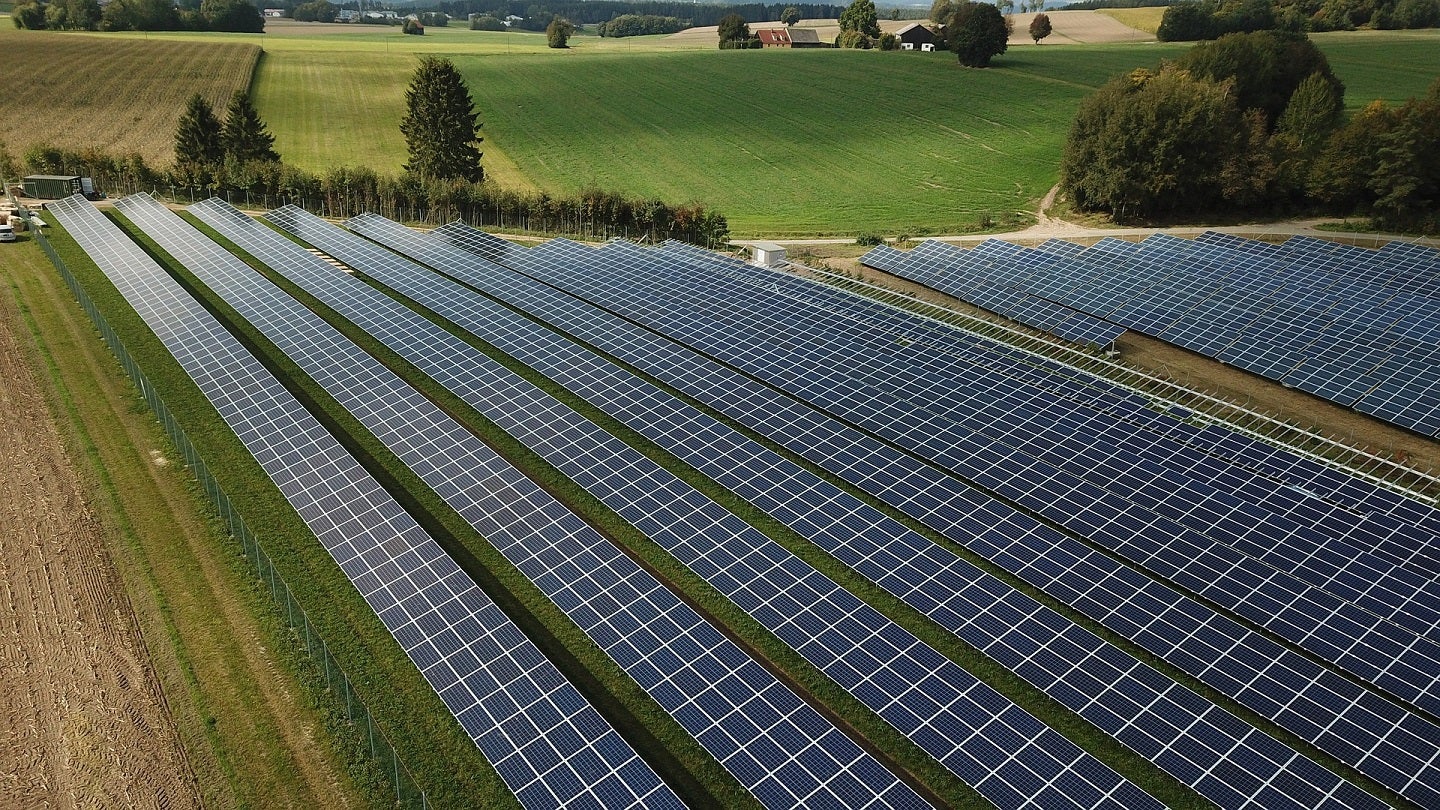 Renewable energy developer rPlus Energies has reached a long-term power purchase agreement (PPA) with Facebook's parent company Meta and Idaho Power for a 200MW solar plant to be built in Ada County, Idaho, US.
The PPA was signed through a collaboration between Meta and Idaho Power to source renewably generated power to run the former's local operations.
This solar project will deliver energy to the Idaho Power system and contribute to Meta's goal of powering 100% of its operations with renewable energy.
The solar power will go into the same grid that supports Meta's new data centre in Kuna, Idaho.
The project, named Pleasant Valley, is the largest contracted solar facility in the Idaho Power system.
Expected to begin operations in 2025, the construction phase of the project will create 220 temporary jobs in the region.
rPlus Energies has selected Sundt Renewables as the engineering, procurement and construction contractor for the project. Construction will begin in the later part of 2023.
rPlus Energies president and CEO Luigi Resta stated: "The sunshine is plentiful in Idaho – and we at rPlus Energies are proud to help the state achieve a commonsense approach to energy independence and utilise the abundant energy source to its full potential.
"The Pleasant Valley solar project will play a critical role in supplying reliable and resilient renewable energy while also bringing strong economic growth and job opportunities to the state."
Meta renewable energy head Urvi Parekh stated: "Meta is committed to minimising our environmental footprint in the communities where we live and work, and central to this goal is creating, building and running energy-efficient data centres supported by renewable energy.
"One of the core factors in selecting Idaho for our new data centre location in 2022 was access to renewable energy, and Meta is proud to partner with Idaho Power and rPlus Energies to help bring even more renewable energy to the grid."
Pleasant Valley significantly increases the renewable energy supplied to Idaho Power's system, adding to the company's goal of supplying 100% clean energy by 2045.