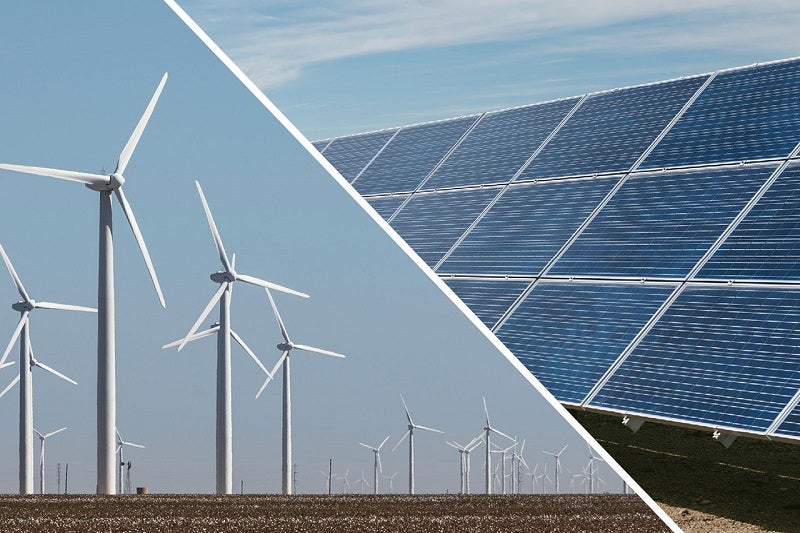 The Nordex Group has selected German electric utility company RWE Renewables as a buyer for its European onshore wind and solar projects.
The purchasing company will acquire a 2.7GW development pipeline of projects across France, Spain, Sweden and Poland for about $470m (€400m).
The development pipeline includes 1.8GW of wind energy projects in various stages of development in France. It also includes 0.1GW of solar PV projects.
RWE Renewables CEO Anja-Isabel Dotzenrath said: "France is one of the most attractive markets in Europe and characterised by ambitious renewable energy targets.
"We are looking forward to working together with the experienced team which comes with a strong track record in the development of renewables projects.
"The transaction leverages our growth ambitions in France in the fields of offshore and onshore wind as well as large solar plants and battery storage."
Completion of the proposed deal is subject to the foreign investment approval in France as well as a French employee consultation process.
Once completed, the Nordex employees will be part of RWE, and will engage in further projects development in France.
The acquisition is expected to increase RWE's existing 22GW development pipeline.
Nordex Group CEO José Luis Blanco said: "The quality of the underlying assets and our consistent development track record have resulted in a strong interest for our project development pipeline from multiple market participants crystallising an excellent outcome for Nordex.
"Significant proceeds from this transaction would strengthen our balance sheet as we continue to build on our strong order book and capture market opportunities with our Delta 4000 product portfolio."
For this deal, Rothschild & Co served as an exclusive financial adviser to Nordex.
In March this year, RWE Renewables commenced commercial operations for its US-based 151MW Peyton Creek onshore wind farm.