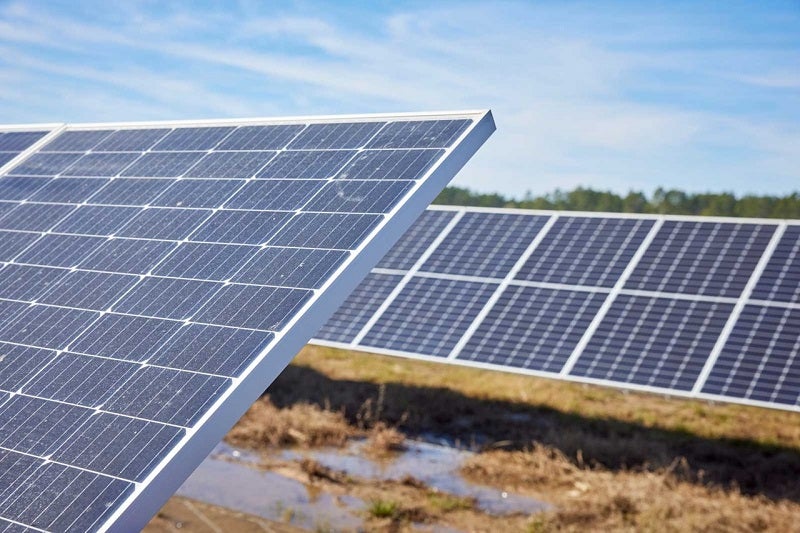 German energy company RWE has acquired Polish photovoltaic (PV) development company Alpha Solar, which has a 3GW utility-scale solar project pipeline.
Based in Warsaw, Alpha Solar employs experts across the entire solar development process, from land acquisition to construction readiness.
The company has three local offices in Inowrocław, Łódź and Rzeszów.
Most of its projects are currently in various stages of development across Poland.
RWE said the deal will add to its existing 10GW solar development pipeline and strengthen its renewables business in Poland.
Under the deal, around 60 Alpha Solar employees will join RWE.
The financial details of the deal have not been disclosed.
RWE Renewables Europe and Australia Onshore Wind and PV CEO Katja Wünschel said: "This acquisition represents an excellent opportunity for RWE to diversify our global solar footprint, while further enhancing our local capabilities and renewables project pipeline in Poland.
"The country offers good locations for solar plants. We warmly welcome our new colleagues at RWE.
"Together with the existing team, we are well positioned to implement this large-scale project pipeline in the years to come."
RWE CEO Markus Krebber said: "With the acquisition of Alpha Solar, we are expanding our presence in Poland, one of our focus markets, and are taking a leading market position in solar.
"The experienced development team joining RWE and the attractive project pipeline are a perfect match with our existing business.
"RWE is already one of the world's leading renewable energy companies and this transaction underlines our ambition to grow rapidly and sustainably."
In a separate development, RWE has decided to replace a 1.8MW wind turbine at its Lengerich wind farm in Emsland, Germany, with a 5.7MW turbine.
The move will expand the wind farm's capacity to deliver clean energy to around 4,000 homes, which is four times greater than its current output.