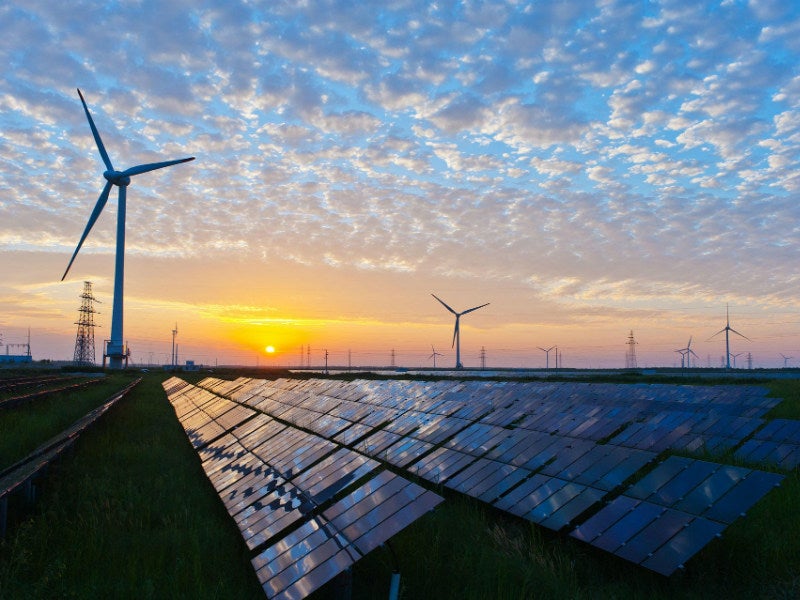 German energy group RWE has filed its intended acquisitions of the renewable energy businesses of Innogy and E.ON with the European Commission.
This submission is the first step of a merger control procedure, which is essential because of the substantial asset exchange between RWE and E.ON.
EU antitrust regulators will make a decision on the deal by 26 February. It can either give its clearance to the transaction following a preliminary review with or without conditions, or launch a five-month scrutiny  if there are any major concerns.
In March 2018, RWE agreed to sell its 76.8% interest in Innogy to E.ON, while retaining Innogy's renewables business and merging it with the renewable assets of E.ON.
RWE will receive a 16.67% stake in E.ON, while the latter has agreed to transfer a minority stake held by its subsidiary PreussenElektra in Emsland and Gundremmingen nuclear power plants, currently operated by RWE.
There will also be a transfer of Innogy's stakes in the Austrian energy supplier Kelag, as well as renewables and gas storage businesses to RWE.
RWE also plans to submit the acquisition of this equity interest with German and UK regulatory authorities.
"Around 60% of RWE's generation portfolio will produce power with low or zero carbon emissions."
It will also notify US competition authorities about the acquisition of the US assets. This is understood to take place in the first half of this year.
The deal between RWE and E.ON is expected to be completed in the second half of this year.
Following completion of the deal, RWE will become a leading supplier of renewable energy in Europe. It will have more than 20,000 employees.
Around 60% of RWE's generation portfolio will produce power with low or zero carbon emissions.
RWE intends to continue expanding its renewables on a global scale and invest up to €1.5bn net per annum.
Based in Essen, Germany, RWE has three operating divisions – Lignite & Nuclear; European Power based for gas, coal, hydro and biomass; and Supply & Trading.