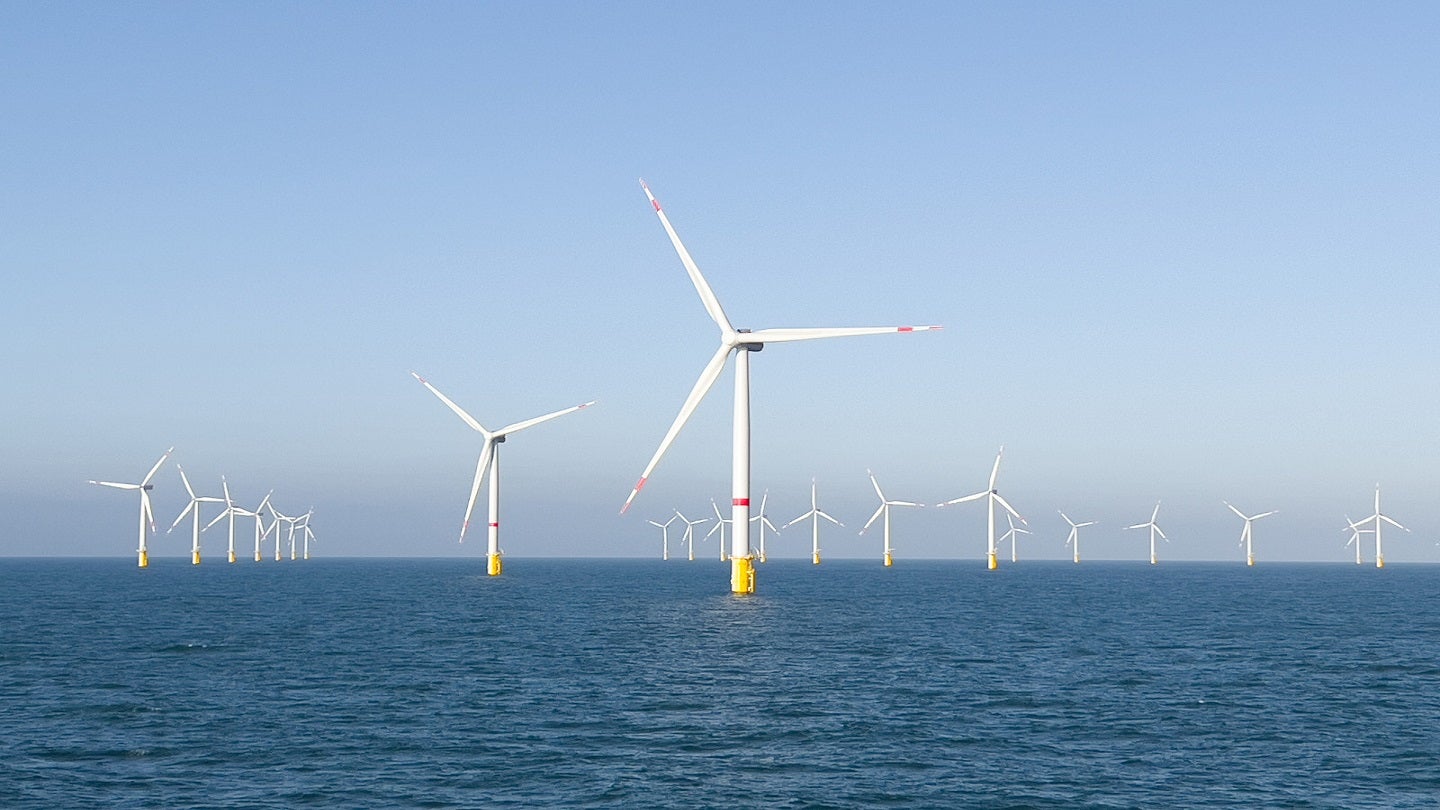 German energy giant RWE has signed offshore grid connection agreements with network operator TenneT for the OranjeWind offshore wind facility.
To be built 53km off the Dutch coast, the offshore wind facility will have approximately 800MW of capacity.
The scope of the connection, transmission and realisation agreements includes the realisation of the grid connection and the transmission of the electricity generated by RWE's wind farm on TenneT's platform.
These agreements not only outline the planning but will also define how the clean power will be delivered from the wind farm to ensure grid stability.
TenneT Offshore Projects director Marco Kuijpers said: "The connection of this wind farm marks another important step in the goals towards a sustainable energy system.
"Through the innovations in this project with offshore solar panels and batteries, we can jointly gain experience in building the energy system of the future.
"We look forward to a good cooperation with RWE and we are happy that together we can make a major contribution to the Dutch energy transition."
OranjeWind will feature floating solar panels, a subsea lithium-ion battery and a LiDAR system to predict power production more accurately.
The connection will link to the high-voltage substation in Wijk aan Zee and will come online by 2026.
RWE Offshore Wind CEO Sven Utermöhlen said: "I am pleased that we were able to sign the contracts so quickly, as these agreements guarantee the transport of the electricity generated by the OranjeWind wind farm.
"This is an important milestone in the project that brings us one step closer to realising our perfect match for system integration and supplying sustainable electricity to over one million households in the Netherlands. For this, good cooperation with TenneT is essential."