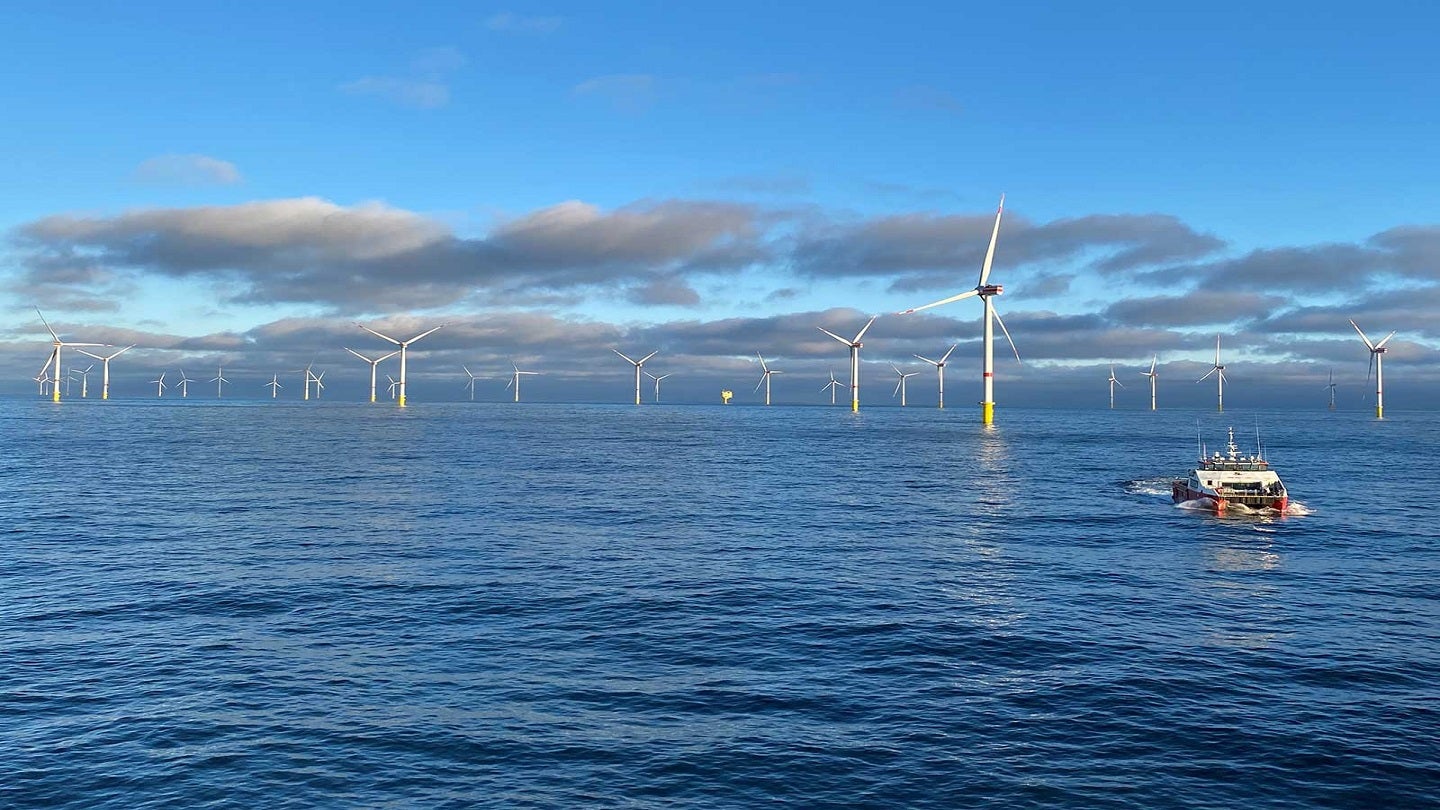 German power generation company RWE has commenced operation of its 342MW offshore wind farm, Kaskasi.
Built with an investment of nearly €800m, the Kaskasi wind farm has the potential to meet the power requirements of more than 400,000 households.
Located around 35km north of the island of Heligoland, the facility was officially put into service in the presence of the German Federal Minister for Economic Affairs and Climate Action, Robert Habeck.
Habeck said: "Offshore wind is a key driver of the energy transition. Offshore wind turbines can produce more electricity during more hours per year than onshore turbines. We have therefore increased the expansion targets in the German Offshore Wind Energy Act to at least 30GW by 2030.
"Kaskasi was the only new offshore wind farm completed off the German coast last year. Its inauguration marks a turning point, and we now want to drive the expansion of offshore wind energy forward in a targeted and coordinated manner."
RWE noted that the 38 wind turbines at the facility were successively commissioned over four months and have been delivering clean energy since the end of 2022. Three of the turbines are also equipped with the first recyclable rotor blades, manufactured by Siemens Gamesa.
RWE CEO Markus Krebber said: "Many more offshore windfarms must follow Kaskasi over the coming years for Germany to reach its climate targets.
"As one of the world's leading companies in offshore wind, RWE can contribute considerably to achieving these goals. Together with our partner, we have just selected the preferred turbine supplier for the next offshore wind cluster off the German coast.
"The cluster will have a total capacity of up to 1.6GW. And of course, we will also take part in the large German offshore auctions in summer this year."