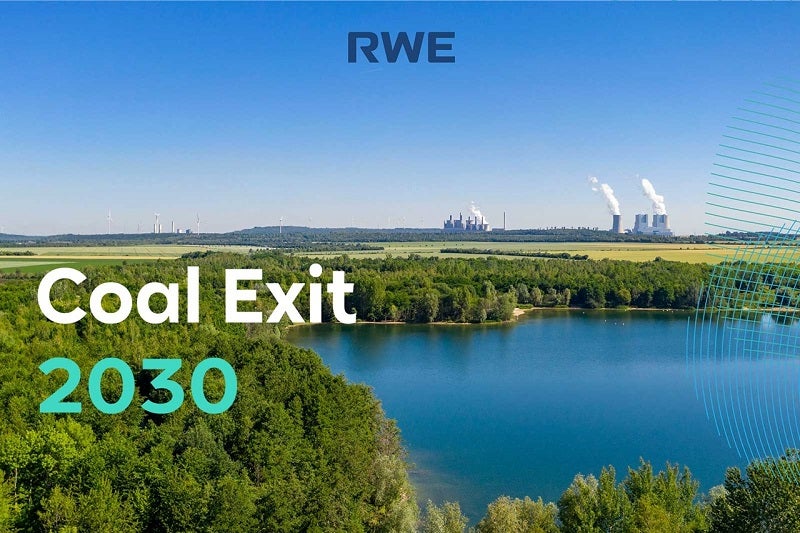 German energy company RWE has reached an agreement with the German government to phase out lignite-based electricity generation by 2030.
The move brings the company's coal phase-out forward by eight years, as this had originally been planned for 2038.
RWE 's decision to disuse coal will contribute to achieving Germany's climate protection goals. The company also plans to make 'significant' investments in the energy transition.
To ensure the country's power generation is not impacted, RWE will continue operating its Neurath D and E power plant units until 31 March 2024 due to the existing gas supply situation. 
The two units have a combined power generation capacity of 1.2GW and were originally scheduled to be decommissioned by the end of this year.
To create an alternative to the coal phase-out, RWE said that the energy transition must be advanced by 2030 to ensure energy security in the country.
To achieve this, the firm plans to expand renewable energy sources such as solar, wind and energy storage facilities.
RWE CEO Markus Krebber said: "Security of supply is the order of the day. At the same time, climate protection remains one of the key challenges of our time.
"RWE supports both: in the current crisis, we are contributing to the security of supply in Germany by temporarily increasing the use of our lignite-fired power plants and are thus also helping to displace gas from electricity generation.
"At the same time, we are investing billions of euros to accelerate the energy transition and are ready to phase out lignite by 2030. The further acceleration of the coal phase-out must not be at the expense of employees."
RWE recently agreed to acquire all the shares of Con Edison Clean Energy Businesses for $6.8bn.
The acquisition has doubled the German company's renewable project portfolio in the US.