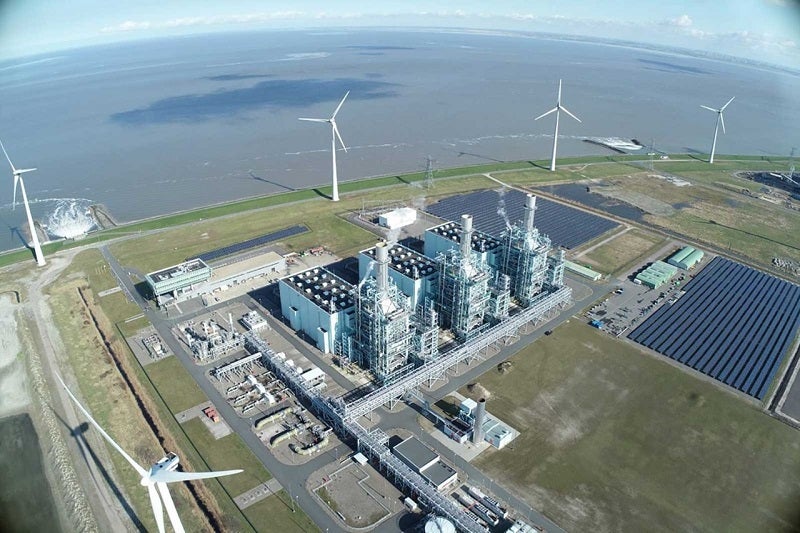 German energy company RWE has agreed to acquire 1.4GW gas-fired power plant Magnum in the Netherlands from Vattenfall for an enterprise value of €500m ($534m).
Located at Eemshaven in the Dutch province of Groningen, Magnum has been in operation since 2013.
The power plant is said to be 'hydrogen-ready', which means that it can be partially or completely run on hydrogen.
Completion of the deal is expected by 30 September this year.
The power plant is within the vicinity of RWE's existing 1.5GW coal-and biomass-fired power plant in Eemshaven.
With this acquisition, RWE aims to strengthen its Eemshydrogen project cluster, which has been in development since 2020.
Going forward, RWE could equip Magnum and Eemshaven power plants with carbon capture technologies, which will not only make the site carbon neutral but also would make the output carbon negative.
RWE Generation CEO Roger Miesen said: "With the Magnum transaction, we are acquiring a state-of-the-art and already hydrogen-ready plant. Its use in combination with our existing power plant in Eemshaven, enables RWE to develop Eemshaven into one of the leading energy and hydrogen hubs in Northwest Europe."
Proceeds from the divesture will be used by Vattenfall to invest in fossil-free energy projects such as offshore wind and district heating and cooling.
Vattenfall Dutch Heat operations head and Vattenfall Netherlands CFO Alexander van Ofwegen said: "In RWE we have found an expert and experienced buyer in the energy field with a clear role for the Magnum plant in the future.
"This gives employees security and the opportunity to further develop themselves and the power plant. Magnum is a profitable and state-of-the-art gas-fired plant with an important role in the security of supply in the Netherlands."
In April this year, RWE selected Port of Thorsminde to execute operation and maintenance works for its Thor offshore wind farm.