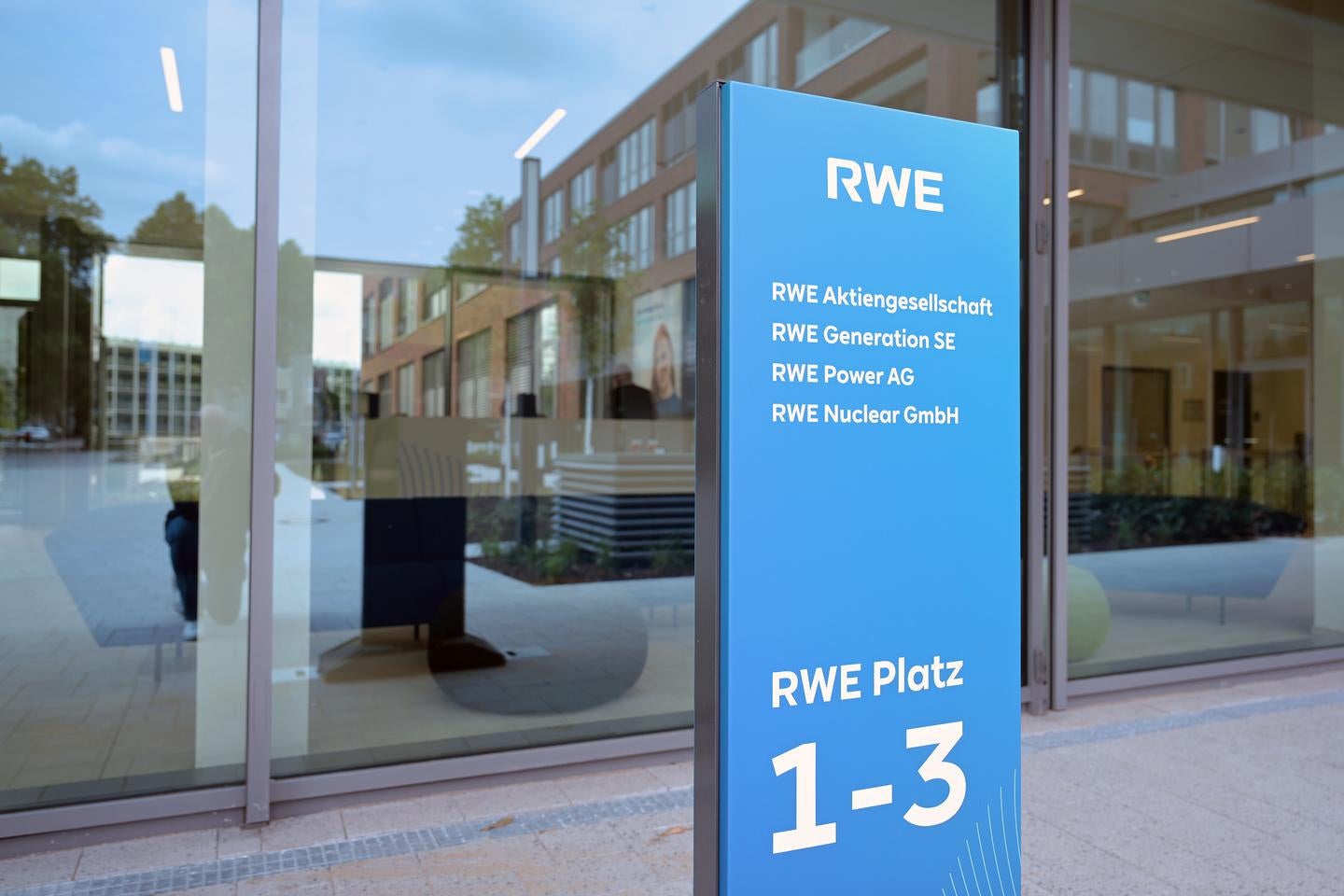 German energy giant RWE has posted an adjusted net income of €1.67bn ($1.82bn) in the first quarter (Q1) of 2023. The figure was €2m in the same quarter of 2022.
Net income attributable to shareholders was €1.59bn in Q1 2023, a 26% decrease compared with €2.16bn in Q1 2022.
Pre-tax income for the January–March quarter was €1.9bn, a 29% contraction compared with €2.7bn in the same period of 2022.
Adjusted earnings before interest, taxes, depreciation and amortisation (EBITDA) grew to €2.8bn in Q1 2023, up from $613m in Q1 2022, while adjusted EBITDA increased to €2.3bn from €251m.
In its core business, the company's adjusted EBITDA stood at €2.3bn.
Total revenues stood at €9.4bn in the first three months of 2023, up 17% from €8.05bn earned in Q1 2022.
The company invested €8bn in renewable energy projects in Q1 2023.
Year-on-year, its green portfolio has seen growth of 7GW across wind and solar assets through acquisitions and the commissioning of new projects. Of this increased capacity, 4.9GW was added in Q1 2023 alone.
The acquisition of Con Edison's clean energy businesses in the US for €6.3bn constitutes the largest share of the investments.
RWE's 3.1GW generation capacity includes 90% solar. The portfolio is complemented by more than 7GW in the development pipeline.
The company has acquired JBM Solar, a UK-based developer with 6.1GW in its pipeline. The portfolio includes 3.8GW in solar and 2.3GW in battery storage.
RWE also acquired Magnum, a 1.4GW gas-fired power station in the Netherlands, from Vattenfall.
Power-generating facilities with a capacity of 6.8GW are currently under construction.
These include the offshore wind farms Sofia, with 1.4GW in the UK, and Thor in Denmark, which has 1GW.
RWE has 600MW across 17 projects in Europe and the US, and 2.7GW in solar, mainly in the US. Its battery storage portfolio totals 900MW under construction across Germany, the US and the Netherlands.
RWE chief financial officer Michael Müller stated: "The continuous construction of new renewable energy facilities and our acquisitions are paying off. In the first quarter of 2023, we generated 14% more green electricity than in the same period last year.
"And we have the financial resources to continue investing strongly in organic growth this year. Our project pipeline is well-filled, and the forthcoming auctions open up further attractive opportunities for us."