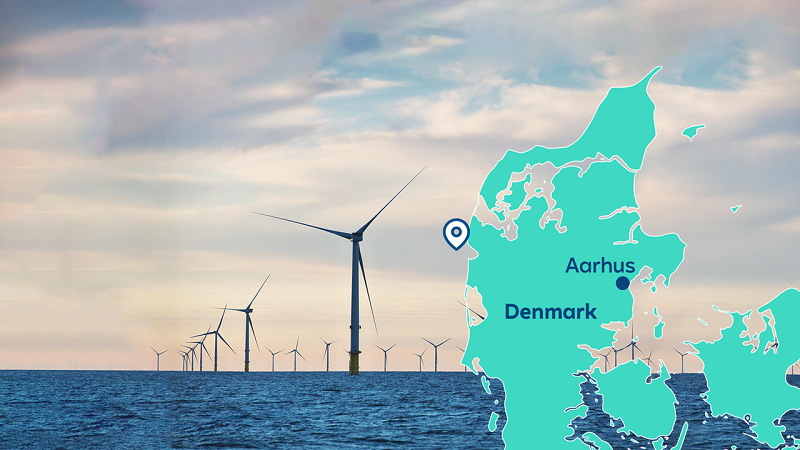 German energy company RWE has selected Siemens Energy and HSM Offshore Energy as the preferred suppliers for the electrical transmission system for its 1GW Thor offshore wind farm in Denmark.
Siemens Energy has been selected as the preferred supplier for the design, construction and installation of the onshore high-voltage substation.
It will carry out the works from its Offshore Centre of Competence in Ballerup, Denmark.
Siemens Energy is expected to start the construction activities early next year. The company plans to carry out civil engineering and construction works in collaboration with Danish firm MT Højgaard Danmark.
HSM Offshore Energy will be responsible for the engineering, procurement, construction, installation and commissioning (EPCIC) of the offshore high-voltage substation and its jacket foundation.
The jacket foundation will be installed at a water depth of up to 27m and the substation installation is expected to take place in 2025. The offshore substation is due to be commissioned and tested in 2026.
RWE has signed early works agreements with both suppliers for these works. The two companies have also signed a corresponding grid connection agreement.
The Thor offshore wind farm is expected to come online no later than 2027.
RWE Renewables Denmark CEO Pia Lanken said: "With the selection of preferred suppliers for the electrical transmission system we have reached the next milestone in the development of our Thor offshore wind farm, which will massively contribute towards Denmark's ambitious climate targets.
"To deploy this offshore project, we rely on our 20-year track record in offshore wind and on experienced suppliers, which will work, where possible, hand in hand with Danish supply chain companies and local workforce."
Earlier this month, RWE submitted a bid for a 1.5GW offshore wind seabed permit within the 53.E1 area in the Polish Baltic Sea.
The proposed Freeboard I offshore wind farm would be located 75km from the Ustka coast.