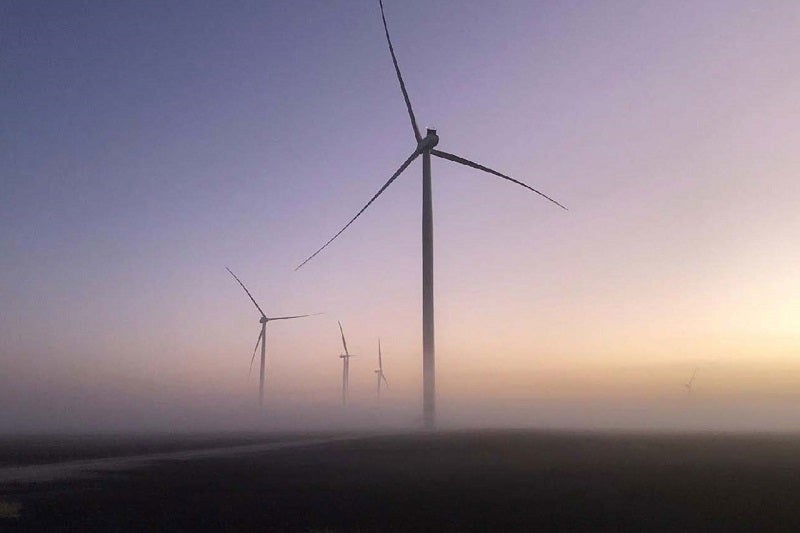 German renewable energy firm RWE Renewables has started commercial operations of its El Algodon Alto onshore wind farm in San Patricio County, Texas.
The 200MW onshore wind facility is equipped with 91 Vestas wind turbines and is part of the Electric Reliability Council of Texas (ERCOT) south market.
The onshore wind farm will generate enough power to meet the needs of more than 60,000 homes.
RWE Renewables Americas Onshore Wind and Solar Photovoltaic (PV) CEO Silvia Ortín said: "We're excited to announce another one of the projects in our development pipeline is operational.
"El Algodon Alto continues our momentum to providing cleaner sources of generation in Texas.
"We're proud to create local, high-paying jobs during the operations phase, in addition to employing 200 to 300 people during our recently completed construction phase of the project.
"RWE continues to have a strong focus on the US market and adding further operational projects demonstrates our ambition in renewable energy."
RWE Renewables said that it had spent more than $11.1m locally during the wind farm's construction.
The facility brings the company's installed generation capacity in Texas to exceed 3.7GW. Of this, more than 1.7GW is located on the state's coastline.
RWE Renewables noted that the US accounts for more than one-third of RWE Group's total renewable capacity and that the firm currently has more than 5GW of generation capacity in the country.
In August last year, RWE Renewables partnered with Constellation, a subsidiary of US-based energy firm Exelon , to develop two renewable energy assets in Texas.
The two companies are developing the 200MW Big Star solar project and an 80MW/120MWh battery storage system in Bastrop County.
Constellation also signed an agreement to acquire power and project-specific renewable energy certificates (RECs) equal to 140MW of Big Star's total capacity.