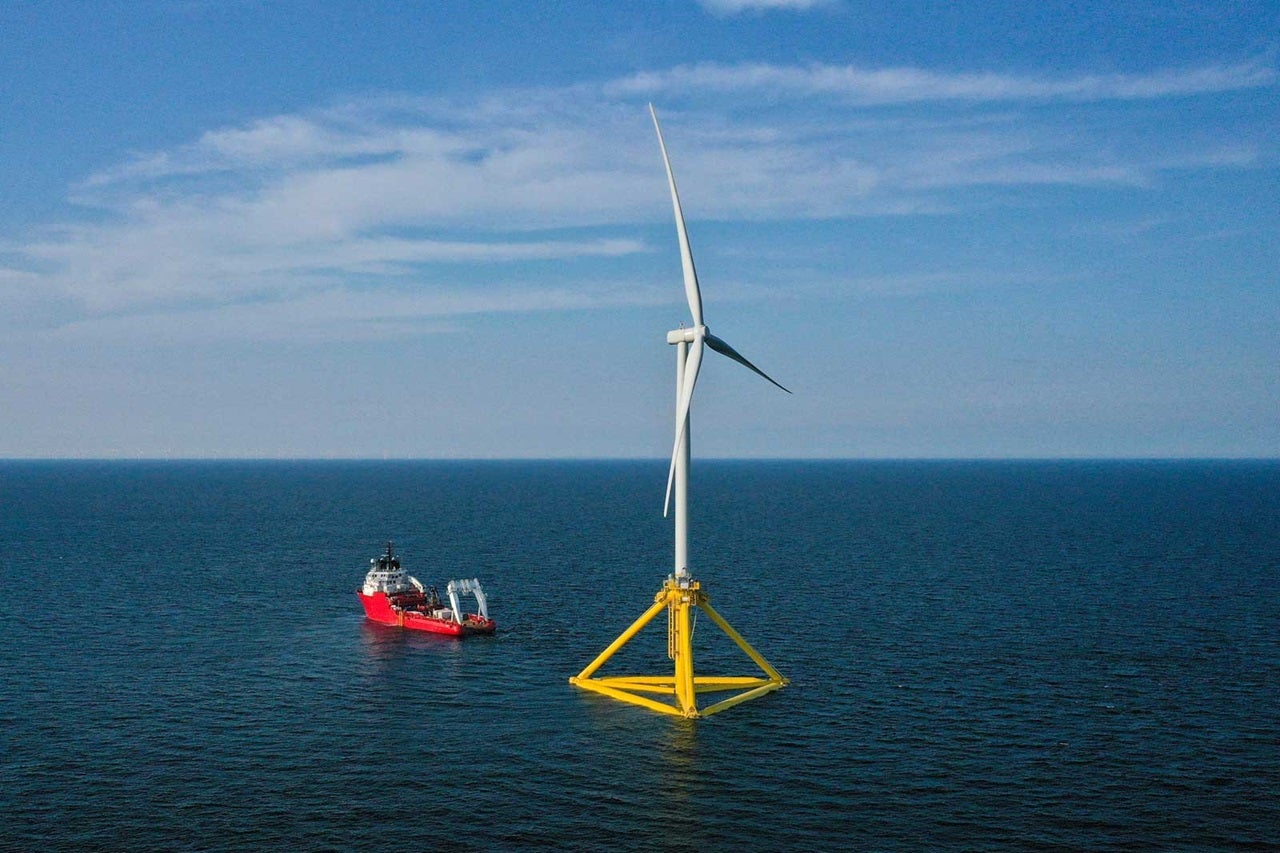 German energy company RWE has signed a memorandum of understanding (MoU) with the Ulsan Metropolitan City in South Korea to jointly develop floating offshore wind projects.
The company will work with Ulsan City on wind projects off the South Korean coast, with a prospective capacity of up to 1.5GW in total.
The move comes as South Korea aims to increase its offshore wind capacity to 12GW.
As part of the cooperation, RWE's team at its Seoul office will work with relevant authorities and stakeholders to ensure the responsible development of the floating wind projects.
The City of Ulsan will support the company during the planning and permitting phase by providing access to its local network and government relationships.
RWE Renewables Wind Offshore CEO Sven Utermöhlen said: "At RWE, we want to further expand our market presence in South Korea – one of the fast-growing markets for offshore wind.
"South Korea's excellent wind resource, in combination with deep waters close to energy demand, poses a great opportunity for floating wind.
"The initiative taken by the Ulsan City is exactly what is needed – for developers like RWE, as well as the supply chain, to take the significant investment decisions required."
Upon completion, the floating wind projects are expected to help the Ulsan region's green transformation and create business opportunities for the existing maritime industry.
Ulsan Metropolitan City Mayor Song Chul-ho said: "South Korea is transforming its energy mix from nuclear power and coal to renewable energy.
"Our regional goal is that Ulsan City becomes carbon neutral by 2050. To reach this, we have to harness the good wind resources off the Ulsan coast.
"RWE's extensive international experiences in developing, building and operating offshore wind projects brings technical and engineering know-how, as well as risk management capabilities that are crucial."
Earlier this month, Equinor signed an MoU with Korea East-West Power (EWP) to develop 3GW of offshore wind capacity in South Korea.