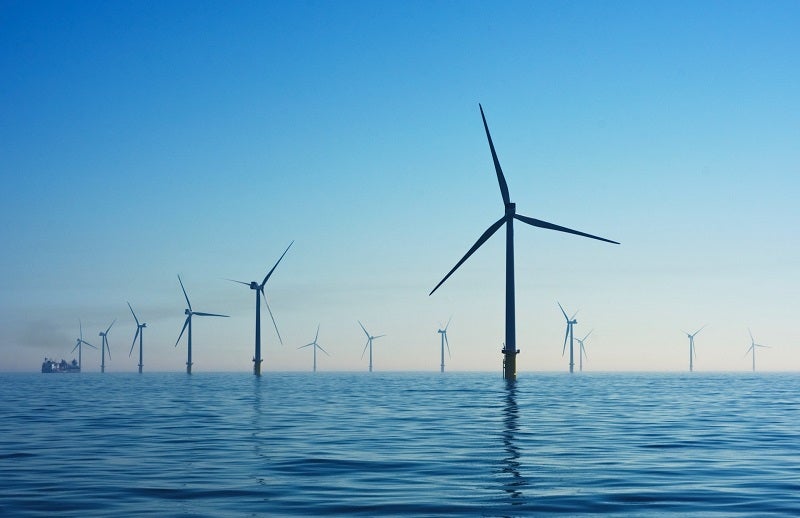 EDF Renewables , Enbridge and CPP Investments have announced that their 480MW Saint-Nazaire offshore wind farm in France has entered the operational phase.
Located around 20km from France's south-west coast, Saint-Nazaire has the capacity to meet 20% of Loire-Atlantique's annual electricity consumption.
The offshore project can also generate enough energy to meet the annual needs of 700,000 people.
EDF Renewables, CPP Investments and EIH , a subsidiary of Enbridge , started its construction in 2019 alongside industrial partners and local stakeholders.
This included an electrical substation and 80 nacelles, which were produced locally at General Electric Renewable Energy and Chantiers de l'Atlantique factories.
During the construction phase, the project employed 2,300 people on average in France, including 1,200 in the Pays de la Loire region.
EDF Group Renewable Energies senior executive vice-president and EDF Renewables chairman and CEO Bruno Bensasson said: "We are very proud to commission France's first industrial offshore wind farm.
"This renewable electricity production facility would not have been possible without close cooperation with the French government and its stakeholders, municipality, environmental associations, fishermen, economic players and local residents."
The Saint-Nazaire offshore wind farm will help France meet its target of generating 32% of its energy from renewable sources by 2030.
Around 100 people will continue to be employed at the site for operation and maintenance activities.
CPP Investments managing director and Sustainable Energies head Bruce Hogg said: "We are proud to be part of a partnership with EDF Renewables and Enbridge that has successfully delivered the first major offshore wind project in France despite challenging economic circumstances.
"Saint-Nazaire is the first of many wind investments for us in France that will develop its energy sources and continue its energy transition.
"It will be a flagship project and an excellent example of our long-term commitment to developing major renewable projects through our global network of renewable energy businesses and partnerships."