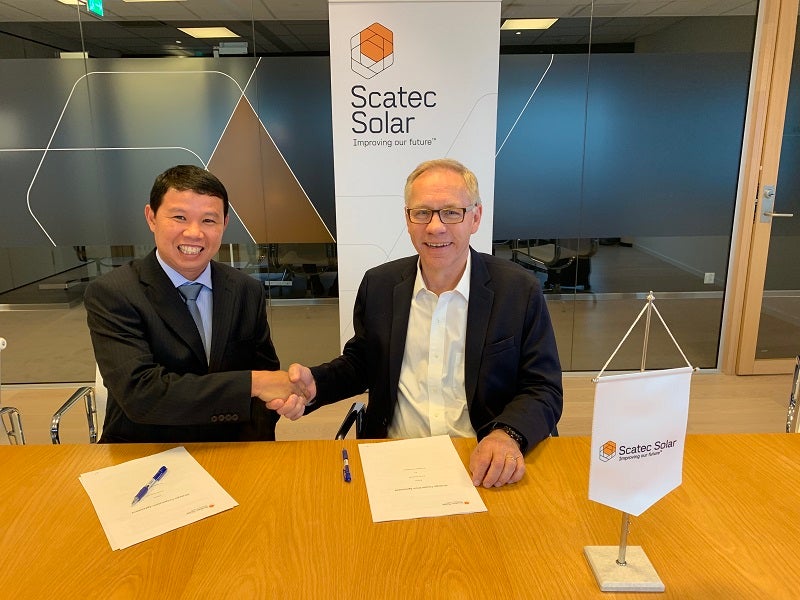 Norway-based Scatec Solar has signed a strategic collaboration agreement with Vietnamese company MT Energy to finance, build and operate large-scale solar projects in Vietnam.
The new collaboration will cover three projects with a total capacity of 485MW that are located in Binh Phuoc, Quang Tri, and Nghe An provinces.
Scatec Solar CEO Raymond Carlsen said: "With this partnership, we take the first step in positioning Scatec Solar for the growing solar market in Vietnam. As an affordable, fast and reliable source of energy, we believe solar energy has tremendous potential in Vietnam."
The three projects will be realised under a new feed-in tariff regime that is expected to be launched later this year.
Scatec Solar is also expected to provide the project's equity funding and serve as the turnkey engineering, procurement, construction (EPC) provider for the three projects.
It will also be providing operation and maintenance, as well as asset management services to the projects.
"We believe solar energy has tremendous potential in Vietnam."
The agreement will be presented to the Vietnamese Prime Minister, Norway's Minister of Trade and Industry and other high-level officials during a Vietnam-Norway business forum organised as part of the Vietnamese Prime Minister's official visit to Norway.
Headquartered in Oslo, Norway, Scatec Solar is an integrated independent solar power producer, which has a total of 1.7GW in operation and under construction in Brazil, the Czech Republic, Egypt, Honduras, Jordan, Malaysia, Mozambique, Rwanda, South Africa and Ukraine.
In December 2016, Scatec Solar partnered with a consortium led by Malaysian holding company ItraMAS to develop 200MW photovoltaic (PV) projects in Malaysia worth approximately $300m.