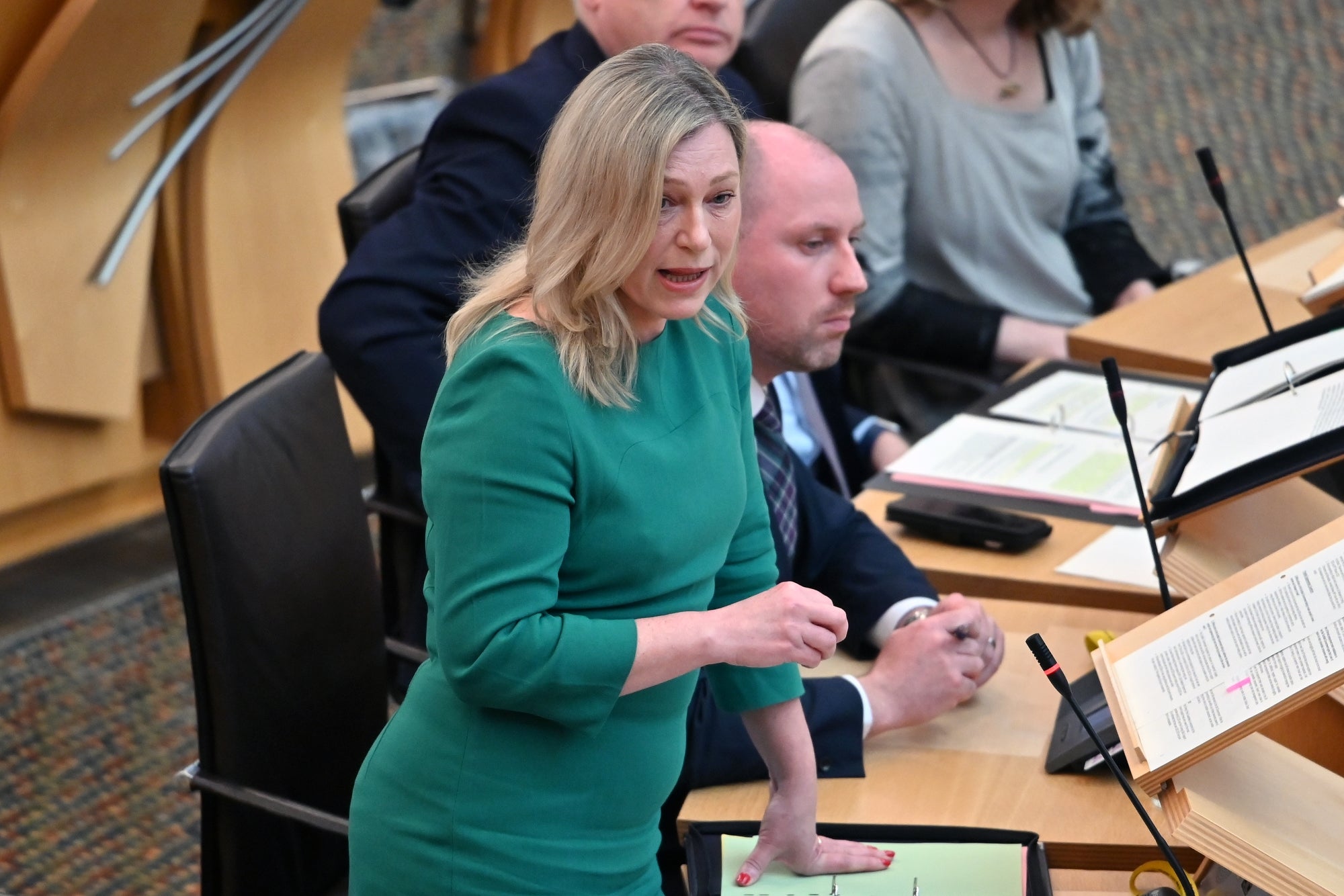 Scotland's energy minister is demanding urgent reform to grid connections to enable the nation to utilise its offshore wind potential.
Speaking at the Global Offshore Wind 2023 conference in London today (15 June), Gillian Martin called on the UK Government to provide "the right powers" to Scottish Parliament to allow for upgrades to its grid systems. 
The recent ScotWind leasing round has enabled the development of 17 new offshore wind sites off the coast of Scotland. These developments – a mix of fixed and floating wind projects – will deliver a capacity of just under 25GW. However, infrastructure for grid connections remains sorely lacking.  
"There is more that Ofgem, the National Grid electricity system operator and the UK Government can do," Gillian Martin notes. "Reform of the connections process is urgently required to allow projects to join when they are ready to do so, and the UK Government needs to provide the right powers to the Scottish Parliament and Scottish Government that will enable us to modernise the planning and consenting system for grid infrastructure," she added. 
At last month's All-Energy Conference in Glasgow, Siemens Energy stated that by 2035, the National Grid needs to deliver five-times as much infrastructure as it has in the past 40 years. 
Lack of grid infrastructure for wind farms has been a significant problem in the UK of late. In March, it was revealed that National Grid had spent £215m ($256.75m) paying for wind turbines to be switched off on the windiest days, plus an additional £717m to turn on gas turbines closer to the source of demand to make up for the shortfall. This was due to a lack of cable capacity across the country, meaning power from turbines can easily overload the transmission capacity when winds are extremely high.