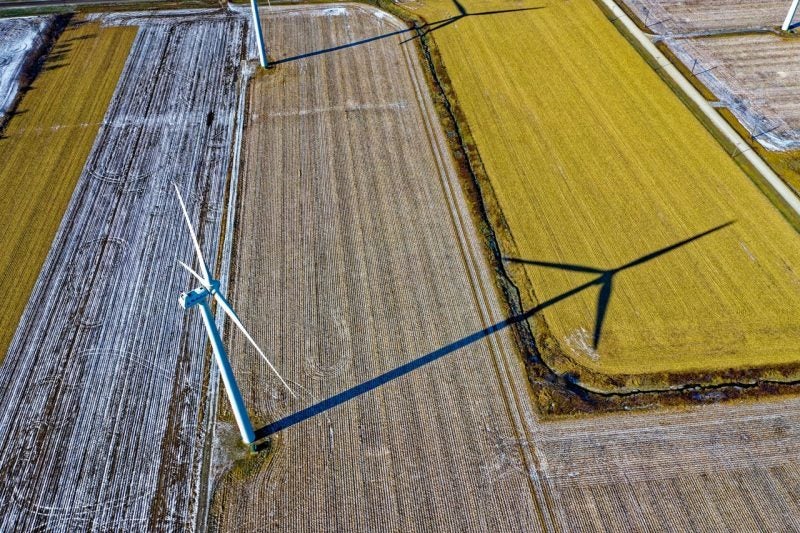 Energy supplier ScottishPower has announced that from today domestic fixed-price tariffs will be supplied by 100% green electricity generated by the company's own UK windfarms.
In a press statement, the company said that the energy generated by the windfarms will be sold only to ScottishPower domestic and commercial customers, enabling the company to reinvest in renewable energy generation.
Company CEO Keith Anderson said: "Across our renewables and networks businesses, ScottishPower invests over £7m every working day to deliver cleaner, smarter power for customers, and we already generate enough renewable electricity to power around 1.5m homes.
"This new approach builds on this investment and shows how we're finding new ways to speed up the drive to net zero in the UK."
A spokesperson for trade association RenewableUK said of ScottishPower's decision: "People care about the climate emergency and about how their electricity is generated, so they're choosing suppliers which provide power from clean sources.
"Consumers are helping to drive change by making it clear that they want to be part of the energy transition to renewables, and companies like ScottishPower are making that a reality".
Anderson commented that the company's decision to go 100% renewable in 2018 was also a way to stop greenwashing. He said: "It's important that consumers understand how 'green' their tariff is in terms of supporting the UK renewables industry. My concern is that too many customers think they're buying renewable electricity when all they're buying is a renewable certificate.
"Today, we're calling time on this so-called 'greenwashing."
Greenwashing describes misleading claims about sustainability made by companies to appear more environmentally friendly. Last year energy company Good Energy made complaints against Shell, accusing it of greenwashing in its 100% renewable energy plan.
According to Good Energy senior forecasting analyst Thomas Harrison, suppliers like Shell can take advantage of a loophole in the Renewable Energy Guarantee of Origin (REGO) scheme and claim to offer 100% renewable tariffs while having no contracts with renewable generators.
"Shell doesn't have to contract or even contact any renewable generator to claim that the electricity they supply is 'renewable'. All they have to do is buy surplus REGOs from suppliers who have already used this power to supply their customers," he said.