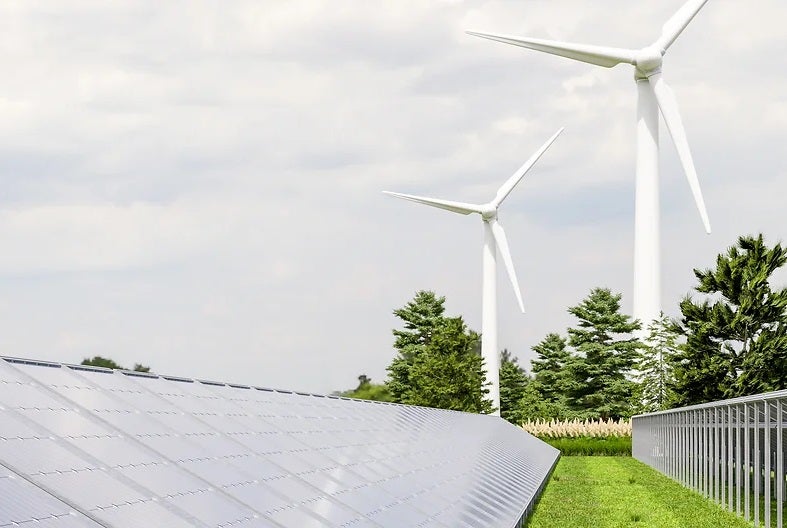 India-based energy company Serentica Renewables has signed an agreement with Greenko Group to source 1,500MWhr of clean energy storage capacity for industrial customers.
The clean energy platform is backed by private equity fund KKR & Co and will source the capacity from Greenko's pumped storage projects in India.
Under the partnership, Serentica will use pump storage capacity from Greenko's planned off-stream, closed-loop projects in Andhra Pradesh and Madhya Pradesh.
Serentica Renewables director Pratik Agarwal said: "Facilitating the usage of renewable energy through the promotion of both new and proven storage technologies will hold the key to large-scale decarbonisation in India.
"We are excited to partner with Greenko in our endeavour to accelerate India's energy transition towards a carbon-neutral future.
"The storage capacity will enable us to provide a customised solution that best meets our customer needs in transitioning to sustainable energy and providing firm, dispatchable renewable power."
Serentica has already signed three long-term power purchase agreements (PPAs) for the energy from the planned storage capacity.
The firm also recently secured a $400m investment from KKR and plans to develop around 1.5GW of solar and wind capacity in Karnataka, Rajasthan and Maharashtra.
As part of its medium-term goals, Serentica aims to install 5GW of renewable capacity with different storage technologies.
Greenko founder and managing director Anil Chalamalasetty said: "Our contract with Serentica is another example of the long-term sustainability of energy storage-backed, carbon-free energy solutions.
"We strongly believe that carbon-free energy solution is the way forward and can create a distinct value proposition for (the) Indian manufacturing sector and allow it to target international markets hereto inaccessible and/or less viable.
"We at Greenko are developing multiple pumped storage assets, one of the most competitive and sustainable energy storage technologies globally."
Earlier this year, Greenko announced plans to build a 5.23GW renewable energy storage facility in Andhra Pradesh, India.