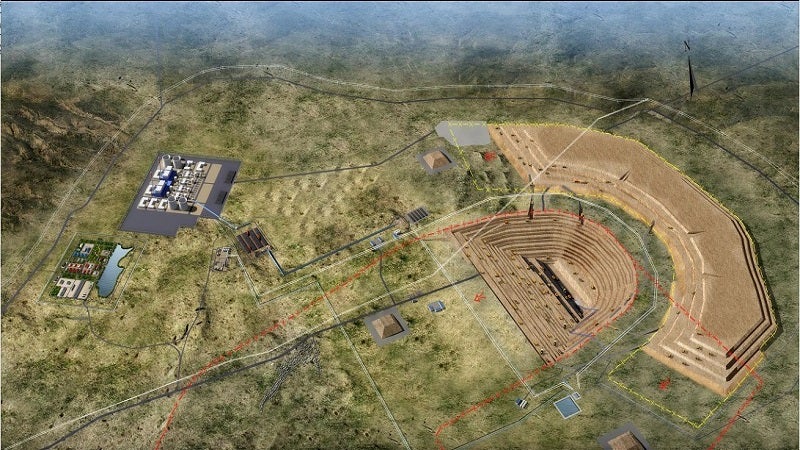 Chinese power generation equipment manufacturer Shanghai Electric has reached financial close for a coal mine project out of the Thar Block-1 Integrated Coal Mine-Power project in Pakistan.
The project features two 660MW coal-fired power plants, which can generate 1,320MW of electricity. The project's energy production would be sufficient to power four million households in Pakistan.
Thar Coalfield covers an area larger than 9,000km2 in the Thar Desert in the south-eastern part of Pakistan's Sindh Province.
The mine has the capacity to produce 7.8 million tonnes of coal per year.
Thar Coal Block-1 Power Generation Company  – a special purpose vehicle (SPV) of Shanghai Electric in Pakistan – PR manager Qian Xiaolei said: "We are proud to help bring the country its first large-scale, local coal-based electricity project. We are also grateful to the local government for their support."
Shanghai Electric said that the power plants would begin operations in 2022. They will have the capacity to operate with a high Acid Gas removal rate with low sulphur dioxide emissions to minimise environmental impact.
The power project is being developed as part of the China-Pakistan Economic Corridor (CPEC). Once completed, the electricity generated by the power plant will be supplied to the national grid.
Through this project, Pakistan's Government aims to minimise the cost of power generation by shifting from oil to coal.
The project, which is currently under construction, is employing more than 908 local workers and will hire more employees during the peak construction period.
Shanghai Electric has also agreed to help the local Thar community by improving education, health, infrastructure and the overall lifestyle of the region.