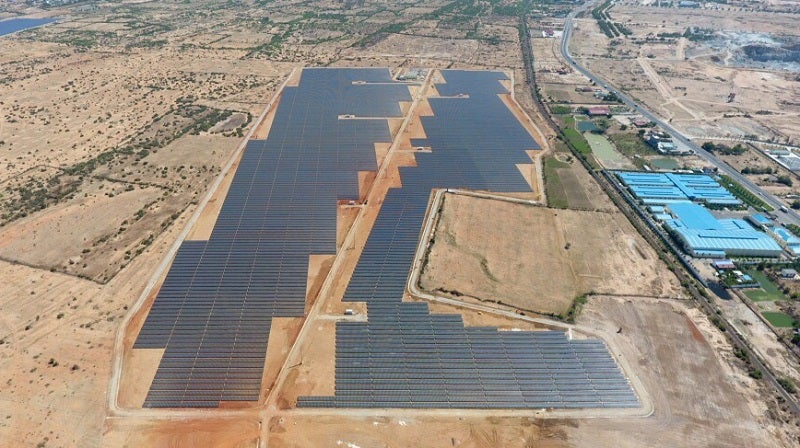 Sharp Energy Solutions Corporation (SESJ) has completed the construction of a mega solar power plant in Ninh Thuan Province, Vietnam.
With an output of nearly 45MW DC, SESJ developed the project by collaborating with several other partners. These include T&T Group, Joint Stock Company of Vietnam, and its affiliate Ninh Thuan Energy Industry (JSC).
In a statement, the company said the solar power facility will have the capacity to generate approximately 76,373MWh of clean energy annually. It expects this is sufficient to power nearly 40,500 average Vietnamese households per year.
The plant will begin operations this month, and SESJ expects it to offset nearly 25,458t of carbon emissions annually.
To date, SESJ has developed five solar facilities in Vietnam with a combined capacity of approximately 245MWdc. The new facility brings its total capacity in the country to approximately 290MWdc.
SESJ said it will use what it has learned from the construction of solar power plants to continue establishing renewable energy in Vietnam.
By 2030, the Vietnamese government has set a target to increase the country's solar power generation capacity to 12,000MW.
In September 2018, SESJ completed the construction of a solar power plant in Zamyn Uud, Dornogovi Province, Mongolia.
The project was developed in collaboration with Japanese trading company Shigemitsu Shoji and Mongolian solar power plants developer Solar Tech.
Headquartered in Yao, Osaka Prefecture, the company is a subsidiary of Japanese electronics manufacturer Sharp Corporation, which specialises in energy solutions.