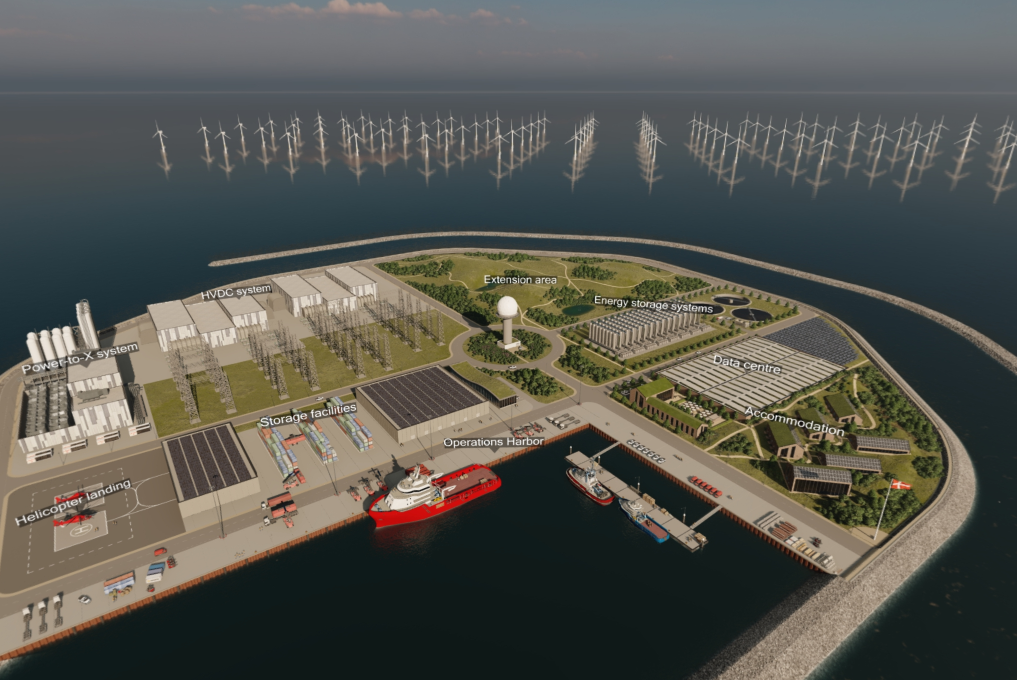 Shell has officially joined Denmark's VindØ consortium, which aims to create an artificial energy island in the Danish North Sea that could deliver up to 10GW of offshore wind.
The announcement follows a Memorandum of Understanding signed by Shell in June last year to join the project.
Shell executive vice president for global renewable generation Thomas Brostrøm said about the project: "It's an exciting vision that could help transform the energy landscape in the North Sea, and Shell is keen to see how we can play a part in bringing it to life."
The artificial island will lay approximately 100km off the coast of Denmark and is expected to be operational by 2030 at the latest, according to the consortium. It will initially connect 3GW of offshore wind, eventually increasing to 10GW, although no exact timeframe for this estimate has been given.
High-voltage direct current technology will be used to move energy produced from several wind farms on the island to Denmark and neighbouring countries, in a bid to boost renewable energy supply to northern Europe.
Thomas Dalsgaad, regional lead at Copenhagen Infrastructure Partners (CIP), an investor in the project, said: "We and the other members of the VindØ consortium are excited to welcome Shell. Bringing decades of experience with large offshore infrastructure projects and strengths as a global energy company, the addition of Shell bolsters our consortium and our bid to construct Denmark's first energy island.
"Together the consortium looks forward to the initiation of the tendering process for the energy island and the publishing of the tender material from the Danish Energy Agency," he added.
To develop the island, a partnership agreement has been signed with offshore contractor DEME and construction companies Boskalis and MT Højgaard.
The other consortium partners are Pension Danmark and PFA – two of Denmark's largest pension funds – and Andel, Denmark's largest utility company, as well as CIP.