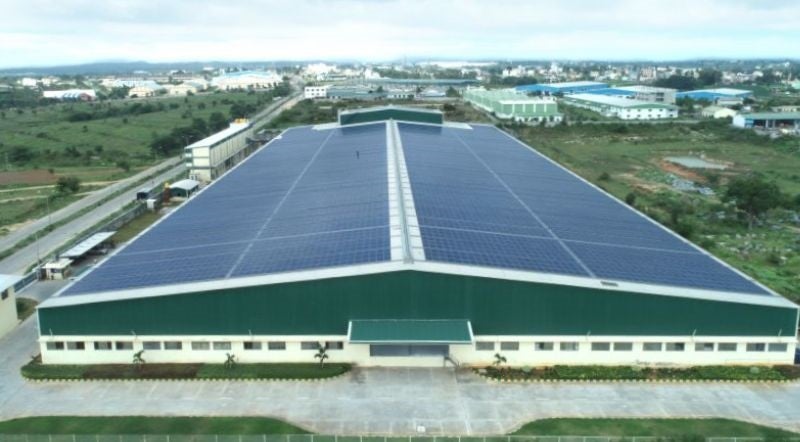 Shell New Energies has acquired a nearly 20% stake in Indian solar photovoltaic panel manufacturer Orb Energy in its latest funding round.
The business made this investment through Royal Dutch Shell's corporate venture capital arm Shell Ventures. Financial details of the investment have not been disclosed by the companies.
Orb Energy CEO Damian Miller said: "In the last decade, we have cemented our position as one of India's most trusted solar companies. We are therefore delighted that Shell New Energies has recognised our work and decided to invest in a close to 20% stake.
"Shell's investment will power the next phase of our growth and ensure that more underserved SMEs in India can benefit from clean, lower-cost electricity from solar."
Established in 2006, Orb Energy provides solar energy solutions in India and operates two facilities that manufacture solar PV panels as well as solar water heating systems.
Orb Energy also offers credit to small and mid-size enterprises (SMEs) to help them invest in their rooftop solar systems. The latest investment from Shell New Energies will be used by the company to help more Indian SMEs.
Shell's share price fell slightly from 2305p to 2286p on the day of the announcement but has rebounded to 2309p on 4 October. This has reflected Shell's stock fluctuations in 2019, having fallen to 2213p on 28 January and been as high as 2612p on 30 July.
Shell share price in 2019
Shell Energy Solutions vice-president Brian Davis said: "We were attracted by Orb Energy's focus on providing cleaner and affordable energy solutions to SMEs in India. This is a vital and growing sector, with great potential to contribute to the country's renewable energy ambitions.
"We look forward to supporting this company in reaching its potential, as we move closer to Shell's energy access ambition. That is, to provide a reliable electricity supply to 100 million people in the developing world by 2030."
The company also tweeted: "More solar power to India. Our investment in Orb Energy is another step forward in our ambition to provide reliable electricity to 100 million people by 2030."
More #solar power to India ☀️ Our investment in @Orb_Energy is another step forward in our ambition to provide reliable electricity to 100 million people by 2030. https://t.co/3nvwaPSod6 pic.twitter.com/jKY2rowkUQ

— Shell (@Shell) October 3, 2019
With the acquisition of the investment in Orb Energy, Shell New Energies will join other investors in the company including FMO, Rianta Capital and Pamiga.
Shell's investment in Orb Energy reflects its interest in the retail energy market and renewable energy. In 2018 Shell announced that it would invest $2bn in new energies, the largest amount by any oil and gas company at the time.