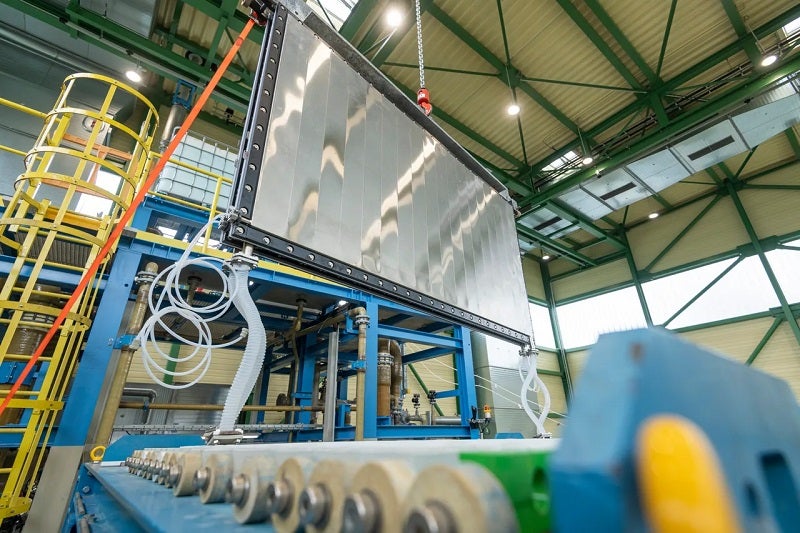 Shell has signed a contract with the German company thyssenkrupp Uhde Chlorine Engineers for a 200M W electrolysis plant, called Hydrogen Holland I, in the port of Rotterdam, the Netherlands.
As agreed, thyssenkrupp Uhde Chlorine Engineers will engineer, procure, and fabricate the electrolysis plant.
According to a thyssenkrupp statement, the company will deliver the green hydrogen plant using their large-scale 20M W alkaline water electrolysis module.
thyssenkrupp Uhde Chlorine Engineers green hydrogen head Dr Christoph Noeres said: "We are looking forward to supporting the building of a major hydrogen hub in central Europe and to contribute to Europe's transition to green energy.
"With our large-scale standard module size, we will further strengthen Shell 's hydrogen strategy. Our partnership perfectly combines our engineering excellence with Shell 's competence of a large global energy player."
Construction work for the electrolysers is expected to begin in early 2022.
Shell is expected to make the final investment decision for constructing Holland Hydrogen I this year, and the plant is expected to begin operations in 2024.
The new hydrogen production facility will include a hall covering two hectares of land.
It will be built using reusable construction materials wherever applicable, as well as feature solar panels on the plant exterior walls.
The plant will be powered with electricity generated by the offshore wind farm Hollandse Kust (Noord).
Green hydrogen produced by the plant will be supplied via a 40km pipeline to Shell 's energy and chemicals park, Rotterdam, for the industrial and transport sector.
Once fully operational, selected visitors will be allowed to visit the factory.
Last November, Shell , New Energies Holding Europe, signed a memorandum of understanding (M oU) with a green hydrogen company called Hydro Havrand to evaluate the potential of joint projects for producing hydrogen using renewable electricity.