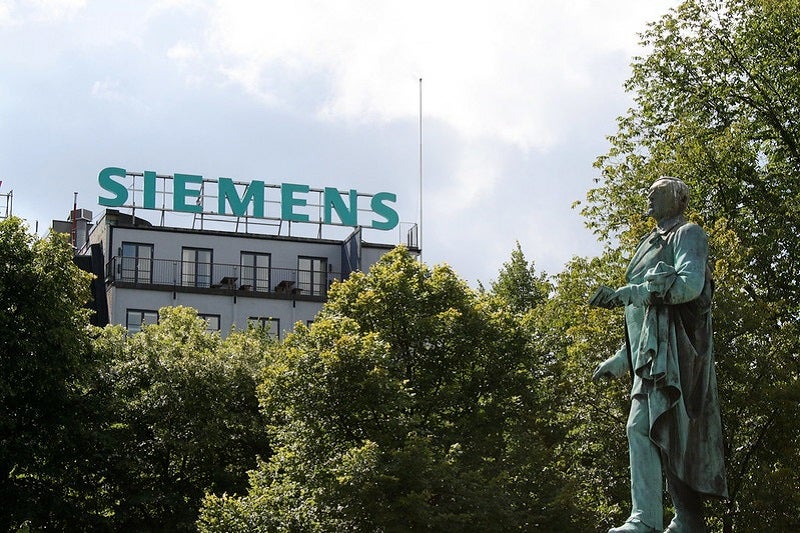 Germany-based energy company Siemens Energy has reported a 7.4% increase in revenue in the fourth quarter (Q4) of the fiscal year 2021 (FY21), as it completed its first business year as an independent entity.
The company's revenue in the quarter amounted to €8.2bn ($9.4bn), an increase from €7.6bn ($8.7bn) in the same period of last year.
Orders in the quarter jumped by 30.2% year-over-year to €9.1bn.
Siemens Energy's adjusted earnings before interest, tax and amortisation (EBITA) was negative at €327m in Q4 2021, compared with a €332m loss in Q4 2020.
This was attributed to a €281m negative impact from special items in the previous quarter, after the company sought to make its Gas and Power segment more competitive.
In Q4 2021, Siemens Energy's net loss decreased by 1.9% to €383m.
The company's pre-tax free cash flow increased by 39.09% to €985m in Q4 2021 from €704m a year earlier.
Due to the improvement in cash flow, Siemens Energy has proposed to pay a €0.10 dividend for each of its shares.
Siemens Energy CEO Christian Bruch said: "I'm pleased with our first full fiscal year performance as a stand-alone company.
"The team did an excellent job and laid the foundation for our transformation in a challenging market environment, and I am particularly pleased with our progress in the Gas and Power segment where we improved our operational profitability.
"Siemens Energy has posted a net loss primarily due to the planned restructuring measures and the known problems in the onshore business of Siemens Gamesa Renewable Energy.
"Looking forward, we will continue to focus on our plan to increase profitability which puts us on track to achieve our mid-term targets."
In August, Siemens Energy reported revenues of €7.3bn for the third quarter (Q3) of FY21, an 8.8% increase from a year earlier.