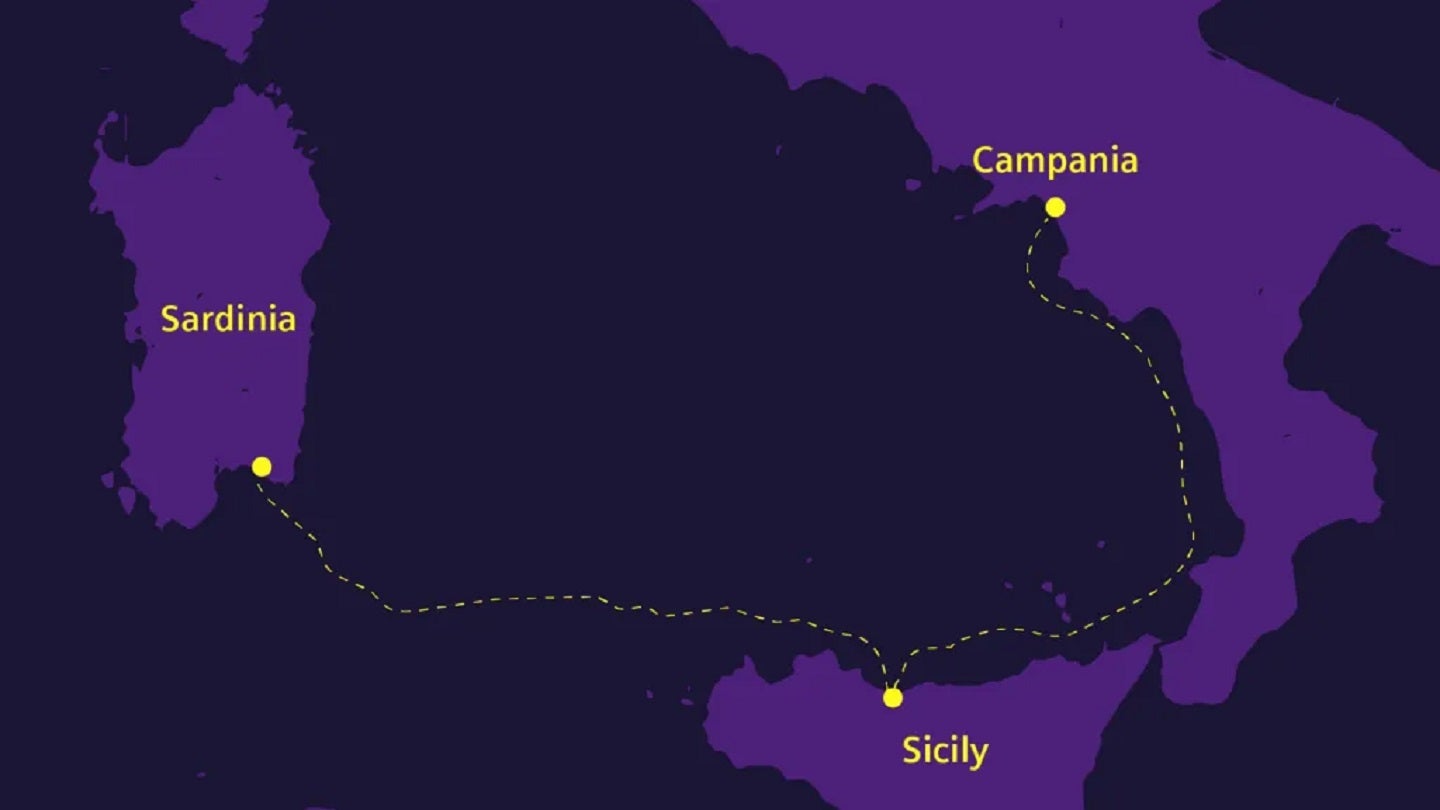 Siemens Energy, in a consortium with FATA, part of the Danieli group, has secured a contract worth approximately €1bn ($1.07bn) from the Italian transmission system operator (TSO) Terna, to supply four converter stations for the Tyrrhenian Link project in Italy.
The project aims to transmit electricity between the islands of Sicily and Sardinia and the Italian mainland through a 970km-long double underwater high-voltage (HV) cable.
Siemens Energy will provide the high-voltage direct current (HVDC) transmission technology for the power link, which has the capacity to exchange up to 1GW for each interconnection.
The HVDC link will improve the stability of the power grids, and contribute to the shift away from coal-fired power generation on the two islands.
Siemens Energy managing board member Tim Holt said: "The expansion of power grids must receive the same attention as the expansion of renewable energies.
"Italy has excellent conditions for renewable power generation. The project will ensure that the regions involved can also derive the best possible economic benefits from this, and help Italy achieve a more sustainable and secure power supply."
For Siemens Energy, the Tyrrhenian Link will be the first HVDC project in Italy. The contract's scope includes building four converter stations at the respective end points of the two sections of the link.
The East Section will connect Campania on the Italian mainland with Sicily, while the West Section will connect Sicily and Sardinia.
The converter stations will convert alternating current received from the respective local grid into direct current, before being transported via the undersea cables. At the receiving end, the station will convert the electricity into alternating current for transmission to the regional grid.
The main components of the four stations are expected to be manufactured at Siemens Energy's facilities in Europe. FATA has partnered with Italian construction companies Pizzulo Costruzioni and Impresa Manca Costruzioni Generali, and will perform civil works and the installation of electro-mechanical equipment. The company will also build ancillary facilities and offer pre-commissioning support.
Construction of the converter stations is slated for completion in 2028.