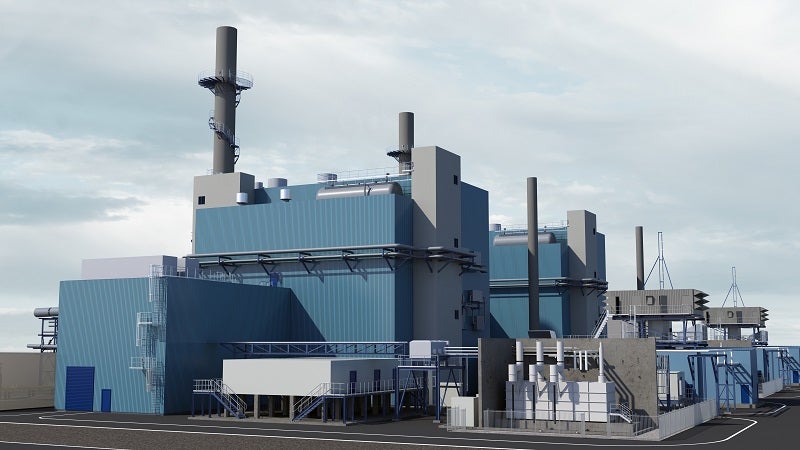 Siemens has secured a turnkey contract from speciality chemical group Evonik Industries to build a combined cycle power plant at the Marl Chemical Park in North Rhine-Westphalia, Germany.
The power plant will feature two units with 90MW capacity each and have the capacity to generate electricity as well as process steam for the chemical park.
Evonik chief human resources officer Thomas Wessel said: "In deciding to build the new power plant, we're ending our coal-based production of electricity and steam in Marl after more than 80 years, and cutting the direct annual greenhouse gas emissions of our plants by nearly one fifth worldwide."
The power plant will be a replacement to the existing coal-fired plant, as it can produce electricity, process steam, and heat for nearly 2,000 homes in the future from natural gas while eliminating carbon emissions by one million metric tonnes annually.
Siemens will be responsible for the turnkey construction of two identical power plant units, one industrial gas turbine and one industrial steam turbine for each unit.
It will also deliver generators, auxiliary systems, and control system for the power plant.
For this project, Siemens will use special heat recovery steam generators and catalysts designed to operate on natural gas as well as re-gasified liquefied natural gas (LNG), and various other gases.
Additionally, Siemens has agreed to provide preventive maintenance works for both gas turbines for 15 years.
Construction works at the site are scheduled to begin later in 2019, with the power plant expected to commence operations in 2022.
A leasing financing solution was developed for Evonik by Siemens' financing arm Siemens Financial Services (SFS) in collaboration with Siemens Gas and Power.
Refinancing of the leasing agreement will be handled by SFS along with the KfW IPEX Bank and LBBW.
Siemens Gas and Power CFO Michael Becker said: "In building this power plant, whose technical and commercial concept was worked out jointly between Siemens and Evonik, we're helping Evonik significantly cut its CO2 emissions.
"In addition, the state-of-the-art plant will ensure a reliable supply of electricity and process steam for the chemical park. The ability to use various gases as fuel is another benefit and further increases the plant's economic feasibility."