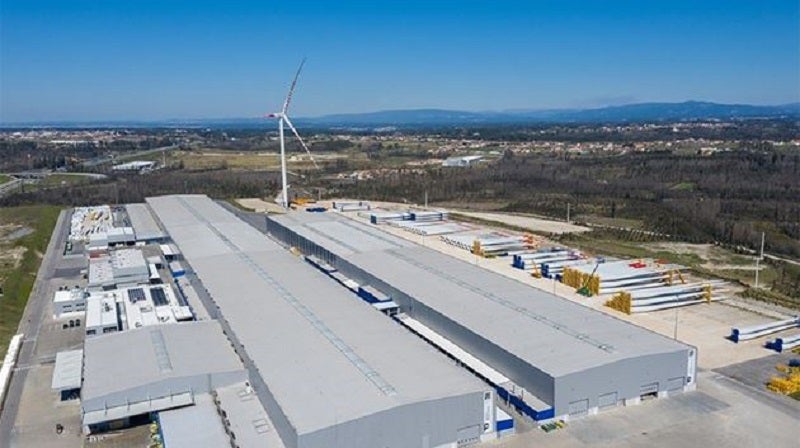 Wind turbine manufacturer Siemens Gamesa Renewable Energy (SGRE) has acquired all the shares in Senvion's Ria Blades factory.
The deal includes the onshore wind turbine blade factory located in Vagos, Portugal, and other additional assets.
The total purchase price for Senvion's selected assets, including the manufacturing facility in Vagos, the Onshore European Services assets and IP is €200m.
Siemens Gamesa CEO Markus Tacke said: "We are pleased that we were able to complete the acquisition process so constructively together with our new colleagues and partners.
"We are operating in a highly competitive market environment and to remain successful in such an environment demands that we must continuously strive to find ways to grow and adapt to market dynamics."
With this acquisition, SGRE has completed the acquisition of all the select assets from Senvion announced in October last year.
As part of the agreement, SGRE agreed to obtain Senvion's European onshore service, its intellectual property, its onshore blade manufacturing facility in Vagos, and 2,000 Senvion employees will transfer to SGRE.
SGRE intends to make Ria Blades factory an export hub for international markets to minimise the company's production dependency on Asian suppliers.
Siemens Gamesa onshore CEO Alfonso Faubel said: "The acquisition of Senvion's Ria Blades factory was an opportunity we could not afford to miss.
"It is one of Europe's most competitive plants, a cutting-edge facility that is very complementary to our existing footprint. The new plant will help us to serve different markets with different models and we will do this meeting the highest standards in the quality of manufacturing."