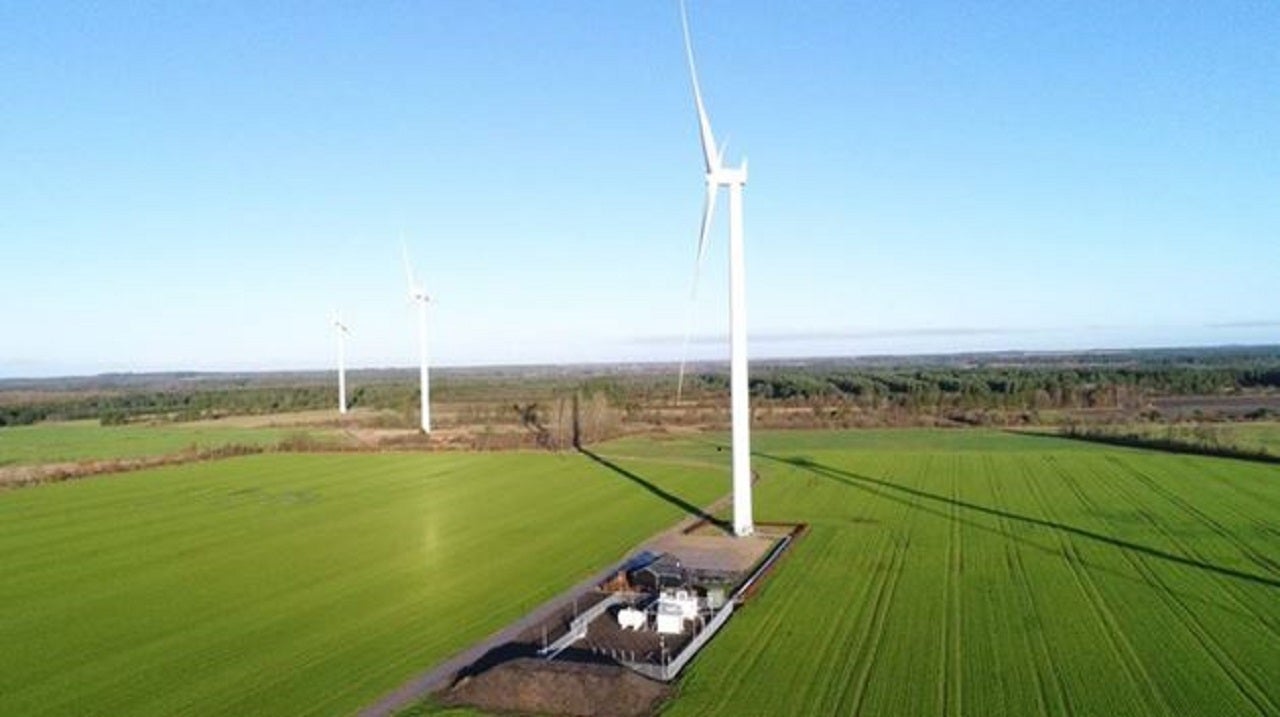 Siemens Gamesa is developing the world's first pilot project in Denmark to produce green hydrogen directly from wind in 'island mode'.
Developers of the Brande Hydrogen project connected a wind turbine directly to an electrolyser, though it can also operate connected to the grid.
the company is pioneering a major potential future application for onshore as well as offshore wind.
A spokesperson for Siemens Gamesa said this project represents a strategic step towards delivering large-scale green hydrogen from the middle of this year. The Brande Hydrogen project will serve as a test bed for making large-scale, cost-efficient hydrogen production.
The pilot project is close to receiving final permits, and the first test runs are planned for later this month.
The project will start hydrogen production from January next year, with the aim of field-testing the technology.
The pilot includes local partner Uhre Windpower's 3MW Siemens Gamesa wind turbine that will produce clean electricity to power a 400kW electrolyzer.
Siemens Gamesa CEO Andreas Nauen said: "Green hydrogen has the potential to be a game changer in the quest to decarbonize the power supply and solve the climate crisis.
"Our wind turbines already make a huge contribution to this effort by providing clean electricity to the grid but, with the storage potential of hydrogen, we can start addressing other key industries."
Green hydrogen derived from renewable sources is a 100% sustainable, storable, transportable and versatile fuel and represents an opportunity for the green transition.
As part of this project, Siemens Gamesa has partnered with Danish company Everfuel to distribute 100% green hydrogen output from the project for refueling taxis across the country.
Once fully operational, the project's single turbine will produce enough hydrogen to fuel around 50-70 taxis daily.