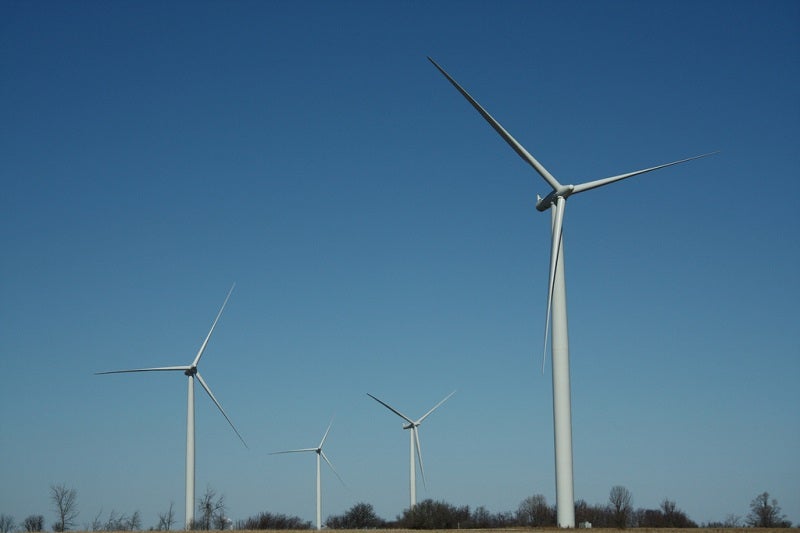 Spanish company Siemens Gamesa has released its financial results for October to December 2018.
The results show that Siemens had a net profit of $20.5 million (€18m) compared with a €35m loss in the same quarter last year. The company's net capital stood at €165m, with a €900m green guarantee line established from the Banco Bilbao Vizcaya Argentaria (BBVA).
Total revenue in the quarter stood at €2.3bn, an increase of 6% year-on-year (YoY). Of the €2.3bn, €1.9bn came from sales of wind turbines.
Sales of onshore wind turbines accounted for €1.1bn, a decrease of 7.9%, due to what Siemens attributed to lower prices and "planned back-end project execution". The remaining €801m came from offshore sales, an increase of 24.7%. A further €358m was made from operation and maintenance, a 24.6% increase on the previous quarter.
In total Siemens had €11.5bn in orders over the last 12 months, a 3% increase YoY with an order book currently standing at €23bn, giving the company 92% coverage for the upcoming financial year.
Siemens' total order intake in the last 12 months totalled 9.1GW in power, a 37% increase on the previous year. In the most recent quarter, India made up 25% of their orders, with Spain (16%), the US (12%) and Mexico (11%) making up a majority of the orders.
In a conference call announcing their results, Siemens stated that in 2019 it is looking to expand into new markets, as it had in 2018 with orders from Taiwan, Russia and Turkey.
The company estimate that installations in the global wind market will reach 72GW in 2025 with an annual increase of 6% and that offshore installations will be 12GW in 2025, a six-fold increase from 2018.
Siemens added that its newly launched SG10.0-193DD wind turbine will offer 30% more annual energy production (AEP) than their current turbine when it is ready for market in 2022.
Siemens Gamesa CEO Markus Tacke said: "Today we released our financial results for QI FY [First quarter financial year] 2019. It was a challenging quarter but we delivered solid commercial activity and results in line with our guidance for growth and profitability."
Today we released our financial results for Q1 FY 2019. It was a challenging quarter but we delivered solid commercial activity and results in line with our guidance for growth and profitability #SGResults https://t.co/Knk76o9qBV

— Markus Tacke (@MarkusTacke) January 29, 2019