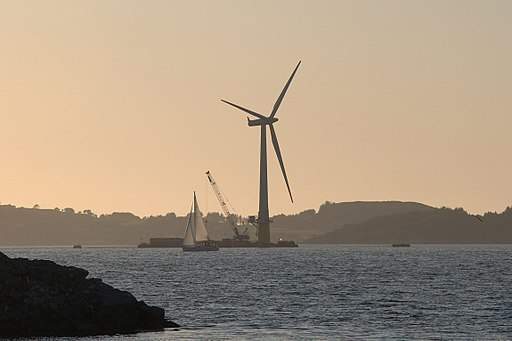 Tonstad, one of the largest onshore windfarms in Norway, has placed a supply order with Spanish manufacturing company Siemens Gamesa Renewable Energy (SGRE).
SGRE will provide 51 of its SWT-DD-142 onsLahore turbines to the windfarm, which is located in the municipalities of Sirdal and Flekkefjord in the south of the country. Under development by French utility firm ENGIE, the windfarm is expected to have a total capacity of 208MW.
Engie Nordics chief executive Sandra Roche said: "Siemens Gamesa is the ideal partner for Engie to support our market entry in Norway.
"Based on its global setup and experience in the Scandinavian market together with proven technology and best in class service Siemens Gamesa is very well positioned in the growing Norwegian wind power market."
Construction of the site is set to begin next year, with the energy produced to be delivered to Hydro Energi, a subsidiary of Norwegian aluminium producer Hydro.
The project is expected to have a total annual production of more than 0.6TWh and will save almost 526,000 tonnes of carbon emissions. It will also allow Hydro to produce approximately 50,000 tonnes of aluminium per year at its Norwegian facilities.
SGRE announced in July that it had been commissioned to supply 70 wind turbines for three other projects in Norway. The firm first entered the Norwegian energy market in 2002 and has provided materials for more than 252 turbines, equating to a total installed capacity of more than 630MW.
The firm also secured supply orders in July for two wind farms in South Africa, providing a total of 109 turbines for the Kangas and Perdekraal East farms, with an installed capacity of 140MW and 110MW respectively. Together, these sites will supply enough electricity for 214,000 homes. The wind farms are scheduled for completion in 2020.
SGRE warned last month that US-China trade tensions would drive up costs in the turbine industry, which is already facing challenges from tighter markets and the phasing out of government subsidies.
The US and China have imposed levies on each other's imports, worth around $34 billion, which has driven up the price of steel, the main construction component of wind turbines.