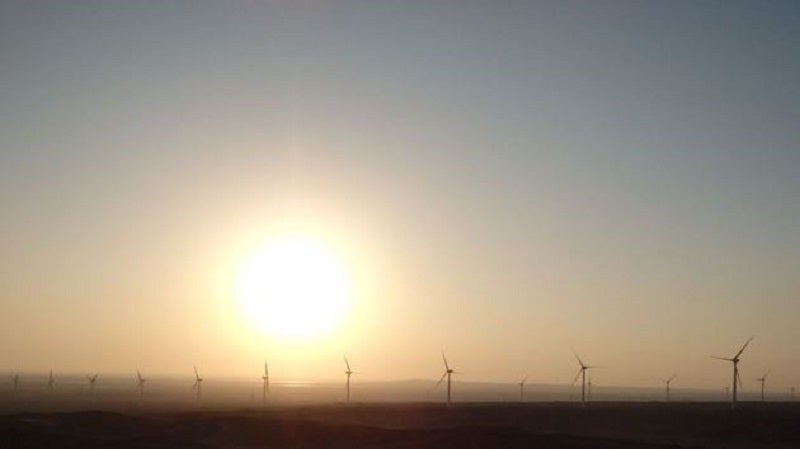 Spanish wind turbine manufacturer Siemens Gamesa Renewable Energy (SGRE) has agreed to develop the 250MW West Bakr windfarm in Egypt.
It is owned by renewable power generation company Lekela and it will be located 30km north-west of Ras el Ghareb in the Gulf of Suez. The project is slated to become fully operational in 2021.
Once opetational, the project will have the capacity to generate 1,000GWh per year, which will be sufficient to power more than 350,000 homes and offset 550,000 tonnes of carbon emissions each year.
Lekela CEO Chris Antonopoulos said: "We have enjoyed working closely with Siemens Gamesa on Lekela's first project in Egypt. We are proud to play a part in diversifying Egypt's generation capacity by delivering best-in-class clean energy projects.
"As a long-term operator, we are focused on delivering lasting impact, which is why we focus on creating generation-spanning benefits for local communities."
Under a turnkey engineering, procurement, construction (EPC) contract, Siemens Gamesa will deploy its 96 SG 2.6-114 turbines. It will also offer maintenance services as part of a 15-year service agreement.
SGRE will supply the first wind turbines for the site by mid-2020.  Production of the wind turbine towers will be mostly carried out in Egypt. The local subcontractors will be responsible for work related to civil, electrical and logistic. The West Bakr windfarm is expected to increase Egypt's wind energy capacity by 18%.
SGRE Onshore CEO Alfonso Faubel said: "We are proud to have been selected to contribute to the ambitious goals in renewable energy the Government has set for the coming years.
"We aim to support the government to deliver long term and lasting impact for our communities, environmentally, economically and socially."
West Bakr has a power purchase agreement and network connection contract in place. The agreements were signed with the Egyptian Electricity Transmission Company and the New and Renewable Energy Company Authority.
West Bakr falls under the Egyptian Government's Build, Own, Operate (BOO) framework.