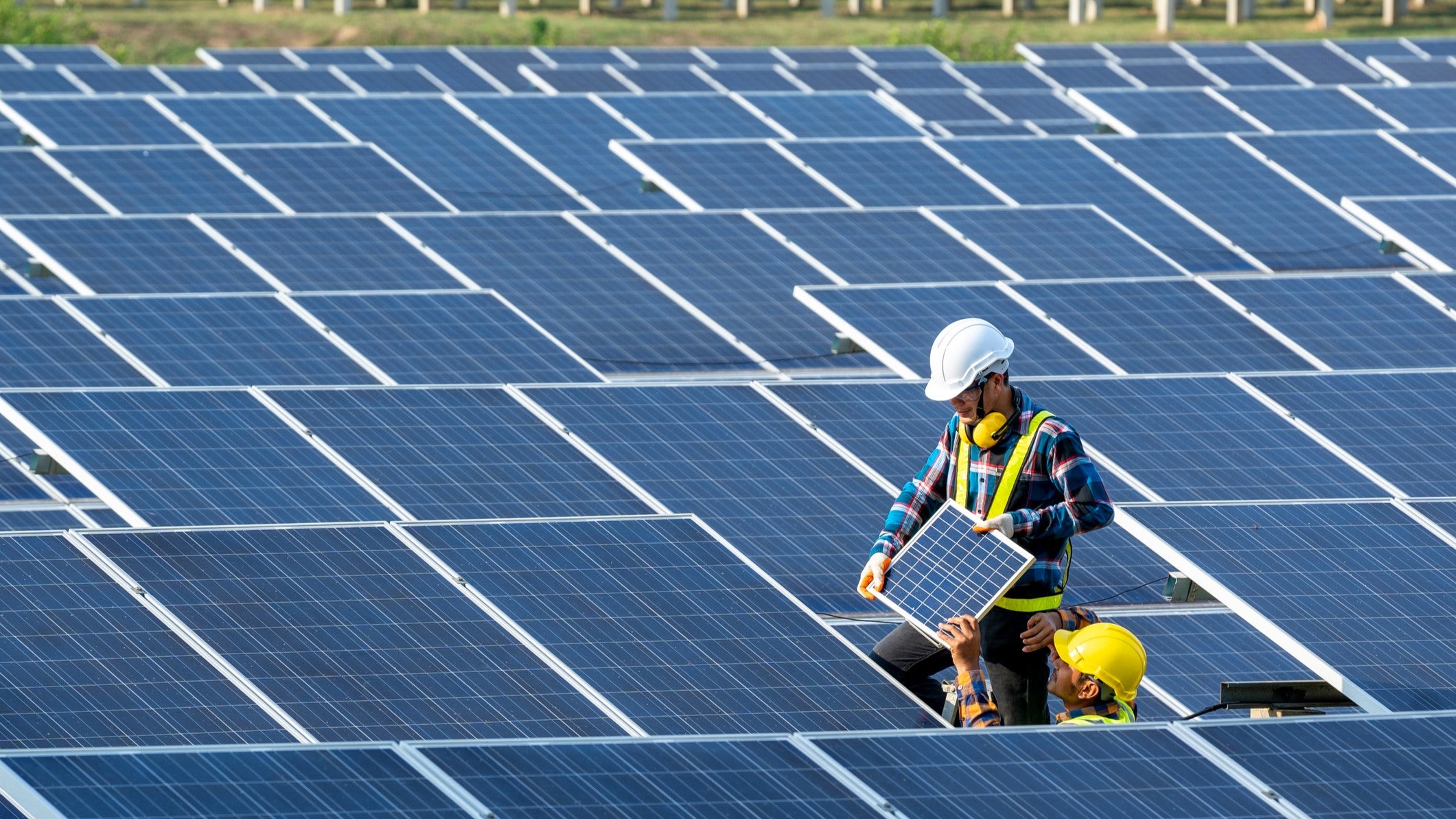 The Ockendon solar farm, built atop 5 million tonnes of landfill, has begun generating electricity for London residences. The facility is the largest in Europe to be constructed on a closed landfill site and has a capacity of 58.8MW, with 108,000 solar panels installed across 173 acres of land.
Its completion has seen a significant increase in active jobs with Veolia in the UK, according to data collected by GlobalData, Energy Monitor's parent company, with more than 250 roles currently active nationally.
The development represents a step towards cleaner energy for the UK, ahead of the government's 2035 target of 70GW installed solar capacity. This aim will require an almost fivefold increase on installed capacity at the end of 2022.
Building solar farms on landfill and otherwise unusable land could prove to be an important tool for the UK renewables sector as the country pushes towards its net-zero goal. Urban areas face the challenge of land shortages, making it difficult to establish new solar sites near big cities.
Maintaining green spaces and biodiversity around cities is also important. Donald Macphail, chief operating officer of Veolia's treatment​​ division, told the Guardian that the project would have "minimal ground-level impact", meaning that "the wildlife that has repopulated the restored land can continue to coexist with the technology".
Veolia, which owns the farm, is quoted as saying that the project has breathed "new life" into the site.
Anthony Doherty, chief investment officer at NTR, which constructed the site, has said: "We are repurposing land that would otherwise go unused to supply clean power from a source next door to London where significant demand for renewable energy lies. Our team worked hard to develop new and innovative engineering solutions to ensure minimum disruption to the landfill and maximum clean energy output is achieved."
However, building solar farms on landfill sites does present some financial and logistical challenges. Careful installation is required to avoid compromising the landfill cap – and this is usually completed using a weighted ballast system. This prevents the leaching of hazardous materials into surrounding groundwater but is an expensive process.
Grid connection also presents a challenge. Renewable energy projects are often in remote locations and can face waits of more than a decade to get connected. Ockendon has avoided this issue by sharing parts of the grid infrastructure with another nearby solar farm, an offer made ahead of the farm's initial purchase by Veolia.
Veolia Environment provides environmental management services, including water treatment and distribution, hazardous waste processing and building and modernising electricity facilities. The company has significantly increased its focus on the UK over recent years as the country seeks to move towards greener energy generation in preparation for its 2050 net-zero goal.
Our signals coverage is powered by GlobalData's Thematic Engine, which tags millions of data items across six alternative datasets — patents, jobs, deals, company filings, social media mentions and news — to themes, sectors and companies. These signals enhance our predictive capabilities, helping us to identify the most disruptive threats across each of the sectors we cover and the companies best placed to succeed.