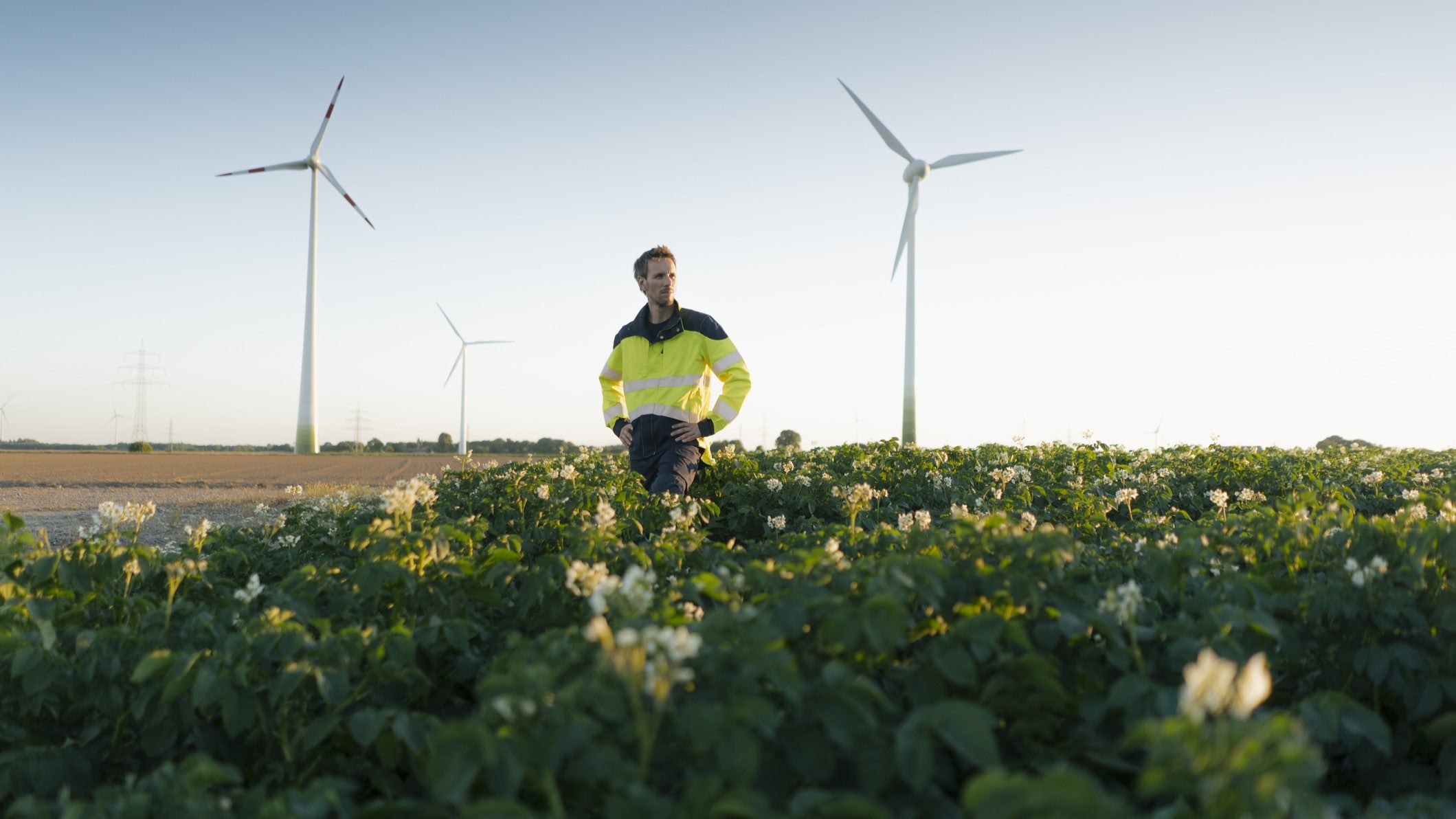 Private investment is crucial to the UK delivering on its commitment to reduce greenhouse gas emissions to net zero by 2050, but mixed messages are deterring investors.
Renewed doubt has been cast on the UK's net-zero commitment, as Treasury minister Gareth Davies pulled out of a meeting with clean energy bosses, which had been due to take place on 7 September.
The cancellation has prompted concern, as it is expected that the UK government will announce its latest allocation of long-term funding contracts for clean energy on Thursday. Speaking anonymously, an industry figure said the cancellation was "not great optics" and added: "We're expecting the results [of the latest funding round] to be pretty terrible."
Sunak's position on the UK's net-zero goal has been convoluted. Although still committed to the legally-binding target to reach net-zero emissions by 2050, he has described his approach as "pragmatic and proportionate" and has muddied the waters through various controversial decisions.
In July, the UK government announced a "maxing out" policy in relation to gas and oil, with plans to approve over 100 new drilling licenses. The decision came only days after Sunak assured motorists he is "on their side" and ordered a review of "anti-car schemes". The government is expected to reject the UK Climate Change Committee's (CCC) formal advice to halt airport expansions.
The confused approach could affect the UK's competitiveness for incoming clean energy investment, particularly as the EU and US offer public support for their net-zero goals (via the US Inflation Reduction Act and the EU Net Zero Industry Act).
"The quicker the Government acts and the more it works with the private sector, the less public investment will be required," noted UK trade association Energy UK in a report last week.
Energy UK hopes for up to 64% of clean energy investment to come from the private sector; however, insufficient support from the UK government for renewable projects is worrying some. In the competition for public funding whose results are due on Thursday, energy companies were invited to bid for a share of £227m, based on a price for energy guaranteed by the government. But industry bosses have said that the maximum price the government was prepared to guarantee was too low and many offshore wind companies may have been deterred from bidding.
Investment in offshore wind is crucial to the UK's net-zero target. Analysis from Energy Monitor's parent company GlobalData suggest that it will be the UK's biggest source of clean energy by 2029.
Already, offshore wind has seen significant growth: GlobalData has recorded 134 asset transactions in the industry across the UK since 2013, and 46 new partnerships. However, continuing growth will depend upon investment.
The Energy UK report notes that there could be up to £137bn more private investment into clean energy annually by 2050 if action is swift. However, the onus is on the UK government to secure this potential if it wants to achieve net zero.
Our signals coverage is powered by GlobalData's Thematic Engine, which tags millions of data items across six alternative datasets — patents, jobs, deals, company filings, social media mentions and news — to themes, sectors and companies. These signals enhance our predictive capabilities, helping us to identify the most disruptive threats across each of the sectors we cover and the companies best placed to succeed.