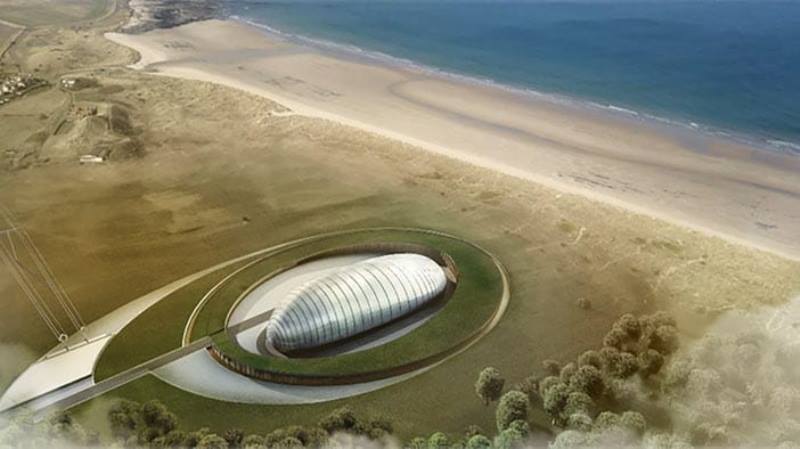 A consortium led by British engineering company Rolls-Royce has secured a commitment from the government to invest in the development of small nuclear modular reactors (SMRs) for commercial use.
The UK aero-engine maker said that the development of small nuclear reactors could boost British exports. The initial investment of £18m is expected to allow the consortium to develop and improve the design of the reactors.
The move is subject to a final sign-off and will require substantial additional investment before the reactors can become commercially available. The consortium said that the design will bolster the UK's ambitions to tackle climate change whilst creating an estimated 40,000 jobs.
It said that the funding will reinvigorate the country's advanced manufacturing base and generate export revenues.
A spokesperson for the consortium said that the initial £18m investment will be used to mature the design, address manufacturing technology requirements, and complete the regulatory licensing process.
The spokesperson told the Financial Times: "We believe with early co-investment by the government, this power station design is a compelling commercial opportunity."
In 2015, the Rolls-Royce consortium bid in an initial government-sponsored competition, which was launched to find the most viable technology for new, small nuclear modular reactors.
The consortium comprises Rolls-Royce alongside other companies such as Arup, Siemens, National Nuclear Laboratory (NNL) and Nuclear AMRC.
Those supporting SMRs said that the reactors could deliver power at lower cost and reduced risk, as they will involve modular manufacturing techniques, minimising construction risk.
In the nuclear sector deal unveiled in June 2018, the government allocated funding only for more advanced modular reactors and did not include SMRs. Rolls-Royce threatened to halt the project if it failed to get meaningful support from the government in the summer of 2018.
Recently, ministers published proposals to finance new nuclear plants by collecting the amount from taxpayers upfront through their energy bills.
As part of plans to fund advanced nuclear technologies, the government said that it will initially provide £18m under the Industrial Strategy Challenge Fund to the Rolls-Royce-led consortium.
The government funding will be matched in part by contributions from the consortium and by attracting third-party investment.