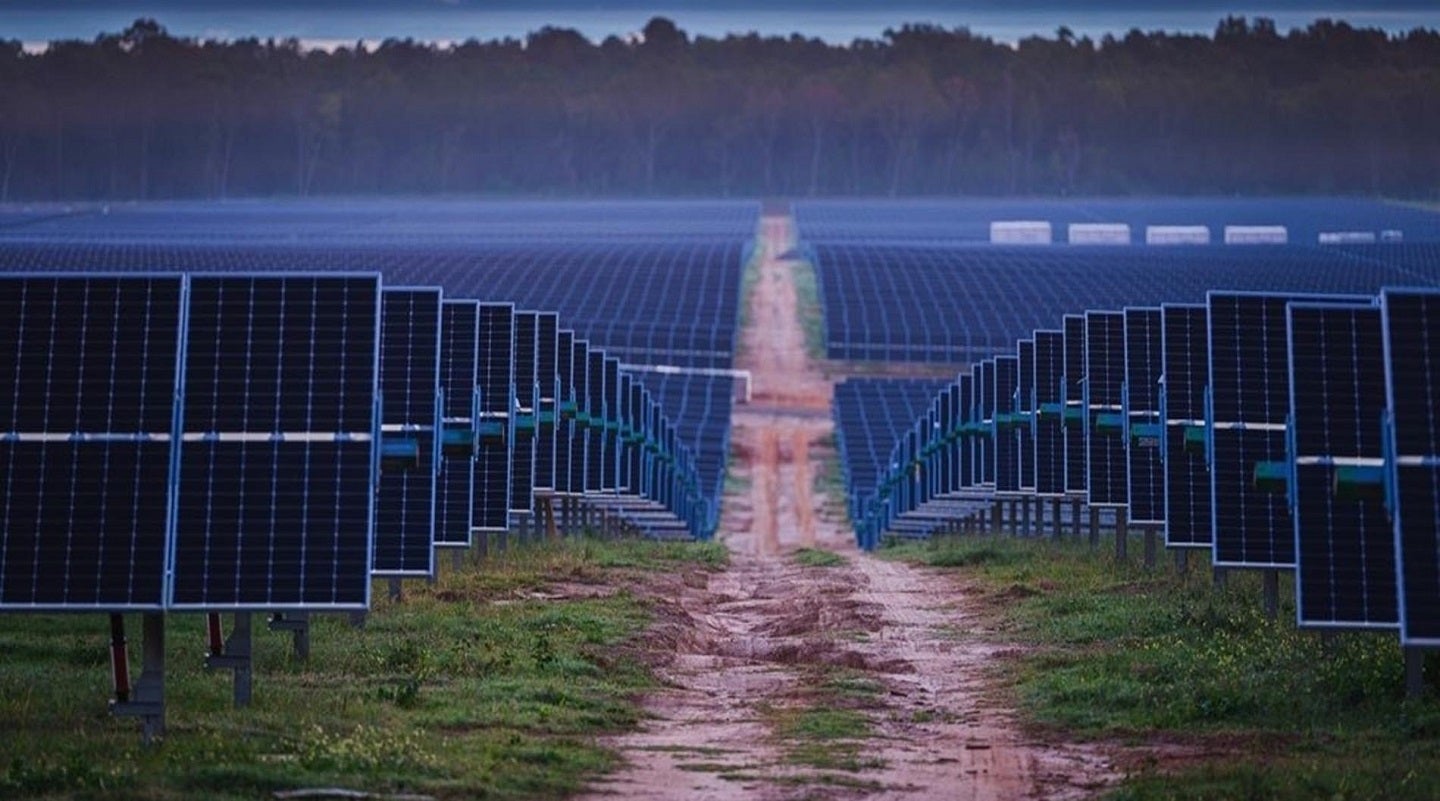 US-based solar energy company Sol Systems has partnered with technology giant Google to invest in solar projects in the US.
The two firms have created an integrated clean energy investment and procurement strategy for solar projects being developed by Pine Gate Renewables in North Carolina and South Carolina.
They will provide the required capital for constructing solar energy projects with 225MWdc of combined capacity, as well as 18MW worth of battery storage resources.
Sol Systems CEO Yuri Horwitz said: "We are honoured to be working with Google, a pioneer in renewable energy procurement and community investment.
"As they have in the past, they continue to provide leadership and innovation for our industry. We look forward to building on this work in the future."
In addition, the partnership will focus on supporting local communities in the areas where the projects are to be built.
Roanoke Electric Cooperative in North Carolina will be offered initial funding, as will South Carolina's Santee Electric Cooperative, Aiken Electric Cooperative and the Sustainability Institute of South Carolina.
The projects will be developed at sites with low renewable energy penetration and will support Google's efforts to run entirely on carbon-free energy by 2030.
Google Energy lead Christopher Scott said: "By 2030, we're aiming for every Google data centre to operate on clean energy every hour of every day.
"As we work toward this goal, we are committed to ensuring that the communities where we operate are actively benefiting from the clean energy transition.
"We're excited to partner with Sol Systems to not only bring new solar projects online to one of the most difficult grids to decarbonise, but also work with them to help lower the energy burden in under-resourced communities through the clean energy transition."
Based in Washington DC, Sol Systems currently has more than 1.5GW of solar capacity in its operating and development pipeline.