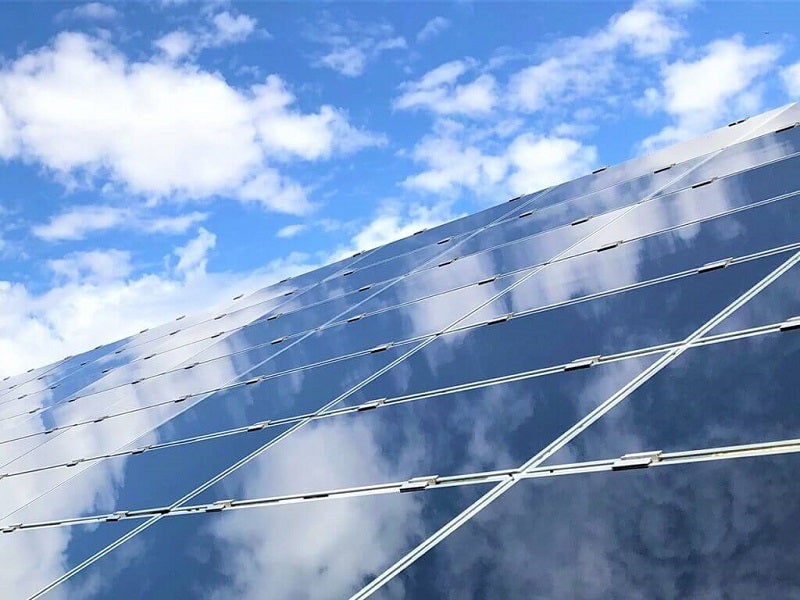 Independent solar power producer Sonnedix has secured $183m (€154m) in funding for 62 solar photovoltaic (PV) plants in Spain.
The solar units have a combined installed peak capacity of 154MW.
Sonnedix said Cajamar Caja, ING , Nomura , and Santander offered the subordinated non-recourse financing, included long-term bank debt facilities. The latter three banks will act as the mandated lead arrangers (MLAs) for this.
ING and Santander served as hedging banks, with Santander also serving as facility agent.
Sonnedix CEO Axel Thiemann said: "This transaction, together with the recently-closed financing of another portfolio of 13 PV plants, contributes to the consolidation Sonnedix as the lead solar IPP in Spain.
"I am incredibly proud of our team of talented and dedicated people, driving the business forward even under challenging circumstances, and giving Sonnedix a chance to contribute to the Spanish economic recovery."
For this transaction, Santander acted as the financial adviser to Sonnedix while WFW served as the legal adviser and Riverside Risk Advisors as hedging adviser.
Sonnedix currently has more than 330MW of operational capacity in Spain and a total controlled capacity of 1.9GW worldwide.
Last May, Sonnedix announced the financial closure for a solar PV plant in the Atacama Desert, Chile.
In another development, state-owned power company China Three Gorges is reportedly planning to enter the Spanish renewable energy market with the acquisition of 13 solar power facilities developed by Madrid-based renewables firm X-Elio.
Reuters reported that the solar PV plants with more than 500MW capacity have been developed between 2019 and 2020.
Financial details of the deal have not been disclosed.