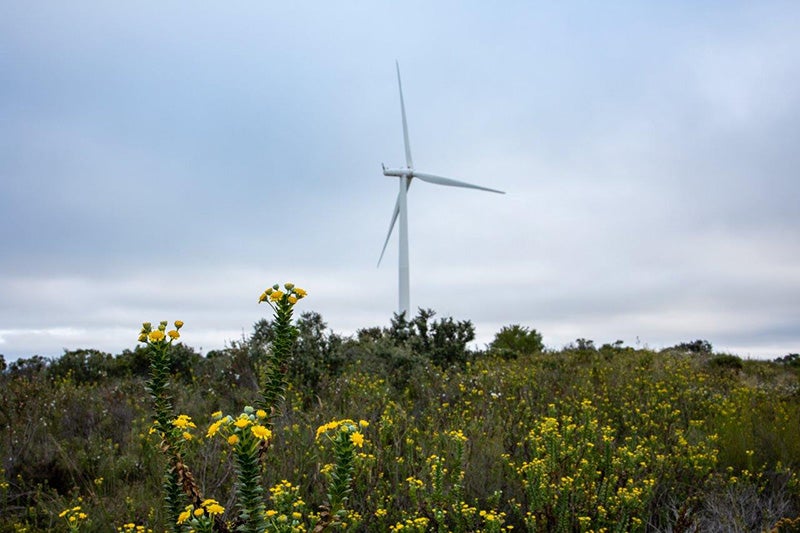 The South Africa Department of Mineral Resources and Energy (DMRE) has selected 25 preferred bidders for just under 2.6GW of renewable capacity in the fifth bid window (BW5) under the Renewable Energy Independent Power Producer Procurement Programme (REIPPPP).
Under the programme, the bidders will be allocated 1.6GW of onshore wind and 1GW solar capacity.
South Africa Mineral Resources and Energy Minister Gwede Mantashe told reporters that together the renewable energy projects will see an investment of $3.2bn (R50bn) and create nearly 13,900 employment opportunities in the country.
The country's energy department is likely to achieve financial close on the projects over the next six months.
In response to the announcement, the South African Wind Energy Association (SAWEA) chair Mercia Grimbeek said: "This is a huge step towards rolling procurement, which is what the country and wind power sector needs, in order for renewables to be able to deliver adequate energy to the country and help shift the economy onto a positive trajectory."
Through these initiatives, the government intends to reduce its dependency on coal for generating electricity.
Mainstream Renewable Power said that out of 25 projects, 12 of its projects have won preferred bidder status.
The company said that the solar and wind projects have a combined capacity of 1.27GW, which is said to be 50% of the total allocation in the latest REIPPPP round.
Last week, South Africa reportedly sought funding of R400bn ($27.3bn) to set up an electricity infrastructure as it plans to shift away from coal-based power generation.
As reported by Reuters, the country would require more than R180bn ($11.8bn) funding to set up clean power generation assets and $7.8bn (R120bn) for transmission equipment.