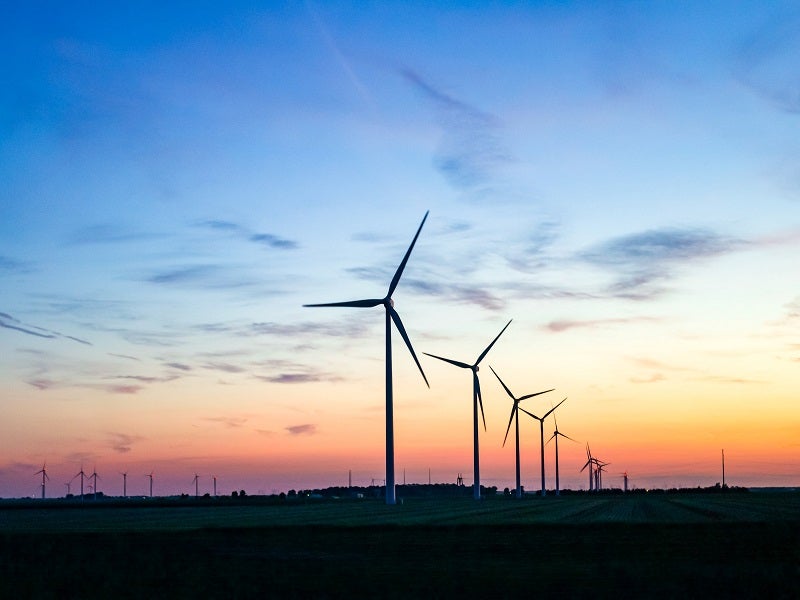 The South Dakota Public Utilities Commission (PUC) in South Dakota, US, has given a permit for the construction of the North Bend Wind Project.
Owned by ENGIE North America, the 200MW wind project will cover 46,931 acres in Hyde and Hughes counties and feature 71 wind turbines.
It will be built with an estimated investment of up to $285m and is expected to become operational later this year.
The North Bend Wind Project will involve building access roads and associated facilities, underground 34.5kV electrical collector lines, an underground fibre-optic cable and a 34.5-230kV collection substation.
It will also have a 230kV interconnection switching station, an aircraft detection lighting system and a permanent meteorological tower.
Clean energy generated by the wind farm will be sold to Basin Electric Power Cooperative, an electric generation and transmission cooperative based in North Dakota.
The project will be linked to Western Area Power Administration's Fort Thompson-Oahe 230kV transmission line, which passes through the project area's southern portion.
Last month, North Bend Wind and South Dakota PUC staff filed a settlement stipulation for the project, which specified 45 conditions that must be met in its development.
An application for the project was filed with the commission on 23 June last year, with the permit being given after a nine-month review period.
South Dakota PUC chairman Chris Nelson said: "It's obvious that significant negotiations have taken place between parties to get us to this point.
"My concern is for landowners; to ensure that reclamation will be done properly and that things will be made whole for landowners once construction is done.
"Largely, the conditions parties have stipulated to have worked for other wind farm permits that have been issued by the PUC.
"It's my belief that landowners will be protected in the issuing of this permit."