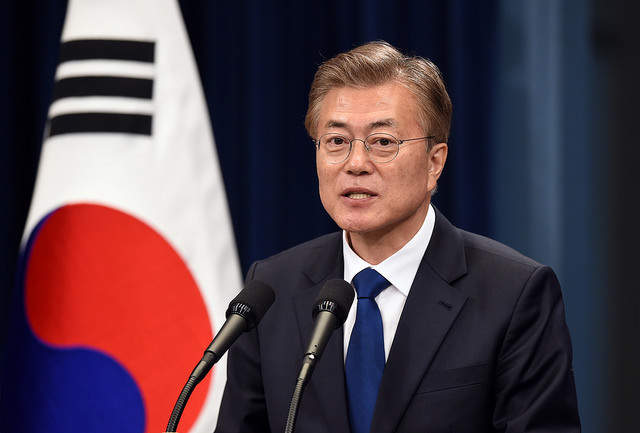 South Korea has cemented itself as a world leader in the use of fuel cells for utility-scale power generation.
Latest estimates show that, to date, the country's six fuel cell-producing companies have deployed almost 300MW of fuel cell power. Competition between the firms has resulted in increasingly innovative methods of power production.
One example is a triple-decker fuel cell park in Bundang, dubbed the Bundang 'Power Tower', which was set up by power company KOEN (formally known as Korea Southeast Power Company). The site is said to be the most energy-dense power plant in the world and the first instance of Solid Oxide Fuel Cell (SOFC) systems being deployed in the country.
The tower generates 1.34kW per square foot, approximately one megawatt for every 787 square foot.
Another example is the Gyeonggi Green Energy fuel cell park built by POSCO Energy in Hwasung City, which uses molten carbonate fuel cells (MCFC).
Fuel cell buses are also under development by Hyundai, which is hoping to produce 1,000 of the vehicles by 2020 as part of nationwide attempts to improve the country's carbon footprint.
The rise of fuel cells was initially driven by Korea's 2012 Renewable Portfolio Standard (RPS), which requires all national and independent power producers with more than 500MW of generating capacity to increase the amount of power derived from renewable sources and green technologies to 10% by 2023, up from 2% in 2010.
Korea's energy consumption in kWh per capita is the highest in Asia, outranking the likes of France and Germany to rival even that of the US. It has a population of more than 50 million within its 100,000 square kilometres, making it the most densely populous of the world's major economies. Of its inhabitants, 85% are online and 88% have a smartphone.
According to national utility KEPCO, the country generates about two-thirds of its power from fossil fuels, and one third from nuclear power.
The move toward renewable sources was partially driven by a turn in public opinion against nuclear power, due to news of falsified nuclear power plant components and the 2011 Fukushima nuclear disaster in Japan, resulting in Korea's 2014 energy targets urging for a reduction in nuclear capacity.
The new measures also stated the aim of reducing greenhouse gas emissions, following a report from Reuters that Korea was one of the top ten polluters in the world.
President Moon Jae-in's plan, known as the '30-20' plan, seeks to increase the amount of power generated from renewable and new sources in the country to 20% by 2030.
The country's mountainous terrain makes it unsuitable for certain energy projects such as solar panels or wind turbines, meaning attention was turned to more compact, energy dense technologies such as fuel cells. Korea's natural gas infrastructure also helped support the spread of fuel cell projects.