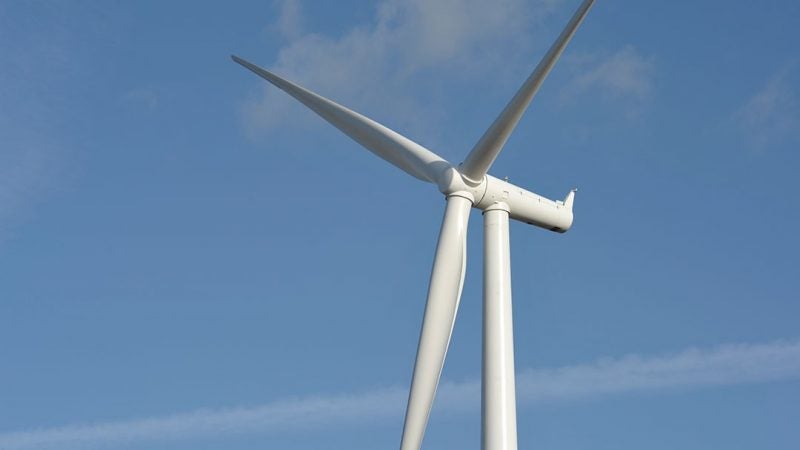 US-based wholesale energy provider Southern Power has acquired the 136MW Skookumchuck windfarm from Renewable Energy Systems (RES) for an undisclosed fee.
Southern Power president Bill Grantham said: "This project is a great addition to our renewable portfolio. We continue to strive to develop clean, safe, reliable and affordable wholesale energy resources for the benefit of our customers."
The company's wind portfolio now comprises more than 1,960MW of wind generation with the addition of Skookumchuck.
The windfarm is located in Lewis and Thurston Counties, Washington and is expected to feature 38 wind turbines that will be delivered by Danish wind turbine manufacturer Vestas.
Construction works at the site are currently underway, and the project is expected to come online in the first quarter of 2020.
Once operational, the electricity generated by the wind facility and the associated renewable energy credits will be sold to Puget Sound Energy under a 20-year power purchase agreement (PPA) and will be supplied to Puget's Green Direct product customers.
Additionally, Southern Power, which is the majority owner of the windfarm, has signed an agreement to divest certain stake in it to TransAlta Corporation upon commercial operation.
Southern Power now has a total of 12 windfarms, and currently operates and is developing 50 energy facilities in 13 US states.
In May 2018 it acquired its tenth wind project when it bought the Wildhorse Mountain windfarm in Pushmataha County, Oklahoma.
With a capacity of 100MW, the windfarm will sell energy to the Arkansas Electric Co-operative under a 20 year PPA.