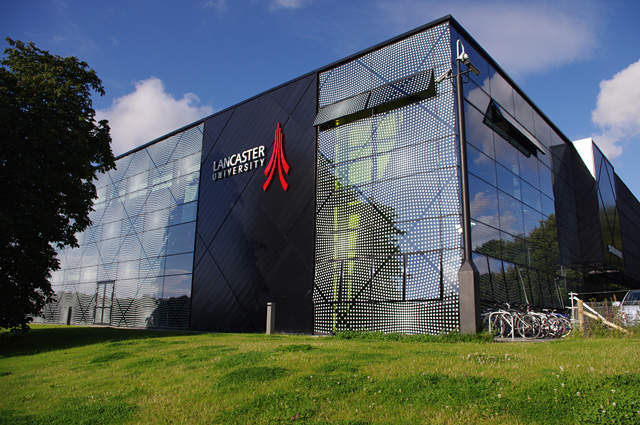 A novel spinning turbine, which can capture wind travelling from any direction, has won the UK's 2018 James Dyson award.
Designed by MSc students Nicolas Orellana and Yaseen Noorani from Lancaster University, the O-Wind Turbine uses a simple geometric shape to capture both horizontal and vertical winds, a technological first.  Traditional turbines are powered by wind travelling in only one direction.
The new design will allow turbines to be effective in cities, areas in which traditional turbines cannot be used due to buildings trapping wind and making it unpredictable. Current wind farms are almost exclusively deployed in rural, spacious areas.
Orellana and Noorani have said they hope to install the new turbines on large structures such as on the side of a building, where wind speeds are highest.
The O-Wind Turbine consists of a 25cm sphere with geometric vents on a fixed axis. The device spins when hit by wind, driving a generator which converts the wind power into electricity. This power can be used either directly or fed into the grid.
The inspiration for the new turbine was partially taken from Nasa's Mars Tumbleweed rover, designed to autonomously roll across the surface of the planet to measure atmospheric conditions. However, the rover was only able to be moved by wind from one direction, hindering its movement when coming into contact with obstructions and ultimately causing its failure.
Learning from the flaws of the rover's design, Orellana and Noorani constructed the spinning O-Wind Turbine with three-dimensional wind technology.
Orellana said of the new design: "We hope that O-Wind Turbine will improve the usability and affordability of turbines for people across the world,
"Cities are windy places but we are currently not harnessing this resource. Our belief is that by making it easier to generate green energy, people will be encouraged to play a bigger own role in conserving our planet."
Lancaster University director of energy Professor Harry Hoster said the turbine's "ability to capture any random breezes will take urban energy harvesting to another level".
The turbine will take at least five years to enter commercial production, with the next step being to find a cheap way to manufacture the device. The design will now be entered in the final part of the James Dyson award, with £30,000 in prize money up for grabs on top of the initial £2,000 offered to kick-start projects.
The award is an international student design competition, which challenges entrants to 'design something that solves a problem'. One national winner and four finalists are selected from each of the 27 countries applicable for entry.