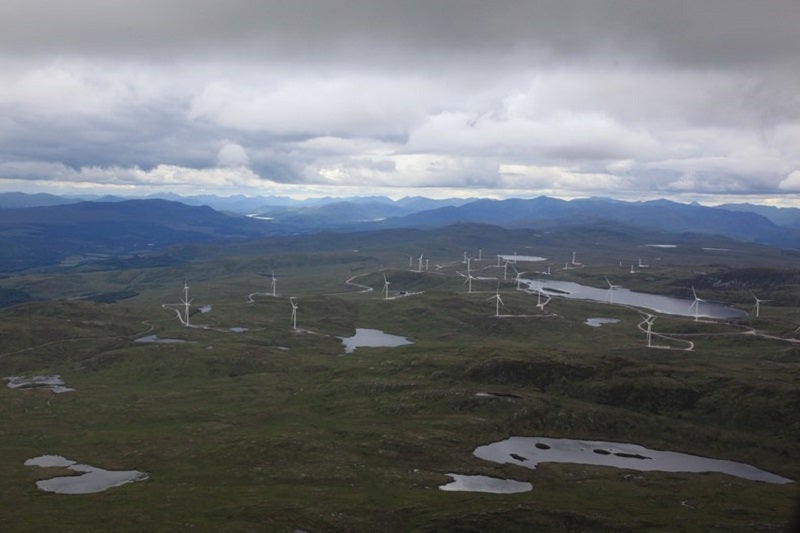 SSE Renewables has filed an application with the Scottish Government to extend the Bhlaraidh Wind Farm by adding up to 18 turbines next to the project site.
The company has proposed to install the turbines east of the existing wind farm near Invermoriston, south-west of Inverness in the Scottish Highlands.
SSE Renewables' proposed development would add 100MW of capacity to the wind farm, which started operations in 2017.
The wind farm currently features 32 wind turbines, which collectively generate 108MW of renewable energy.
If the expansion is approved, Bhlaraidh Wind Farm's total capacity will increase to 208MW. This would also help the Scottish Government achieve net-zero emissions of all greenhouse gases by 2045.
According to independent economic consultancy BiGGAR Economics, the wind farm has added more than £37m ($50.5m) to the Great Glen economy to date.
SSE Renewables project manager Craig Cunningham said: "Bhlaraidh Wind Farm Extension is a chance to build on the success of the existing, neighbouring wind farm and deliver further investment and job opportunities to the Great Glen.
"Many local businesses benefitted from the development and construction of Bhlaraidh Wind Farm and continue to do so during its operational phase.
"The Bhlaraidh Wind Farm Extension will provide a fresh opportunity for further growth in the local economy."
The wind farm extension project will also add to SSE Renewables' significant investment in the Highlands.
SSE Renewables consents manager Jane Macdonald said: "By using the existing infrastructure at Bhlaraidh, we can shorten the duration of construction work and limit the number of new tracks required.
"There has never been more urgency in the need to reduce emissions and provide clean, secure energy for future generations.
"Projects such as Bhlaraidh Wind Farm Extension, where much of the necessary infrastructure is already in place, can help to meet that need."
Last December, SSE Renewables signed an agreement to sell a 10% stake in Phases A and B of the 2.4GW Dogger Bank wind project located off the north-east coast of England.