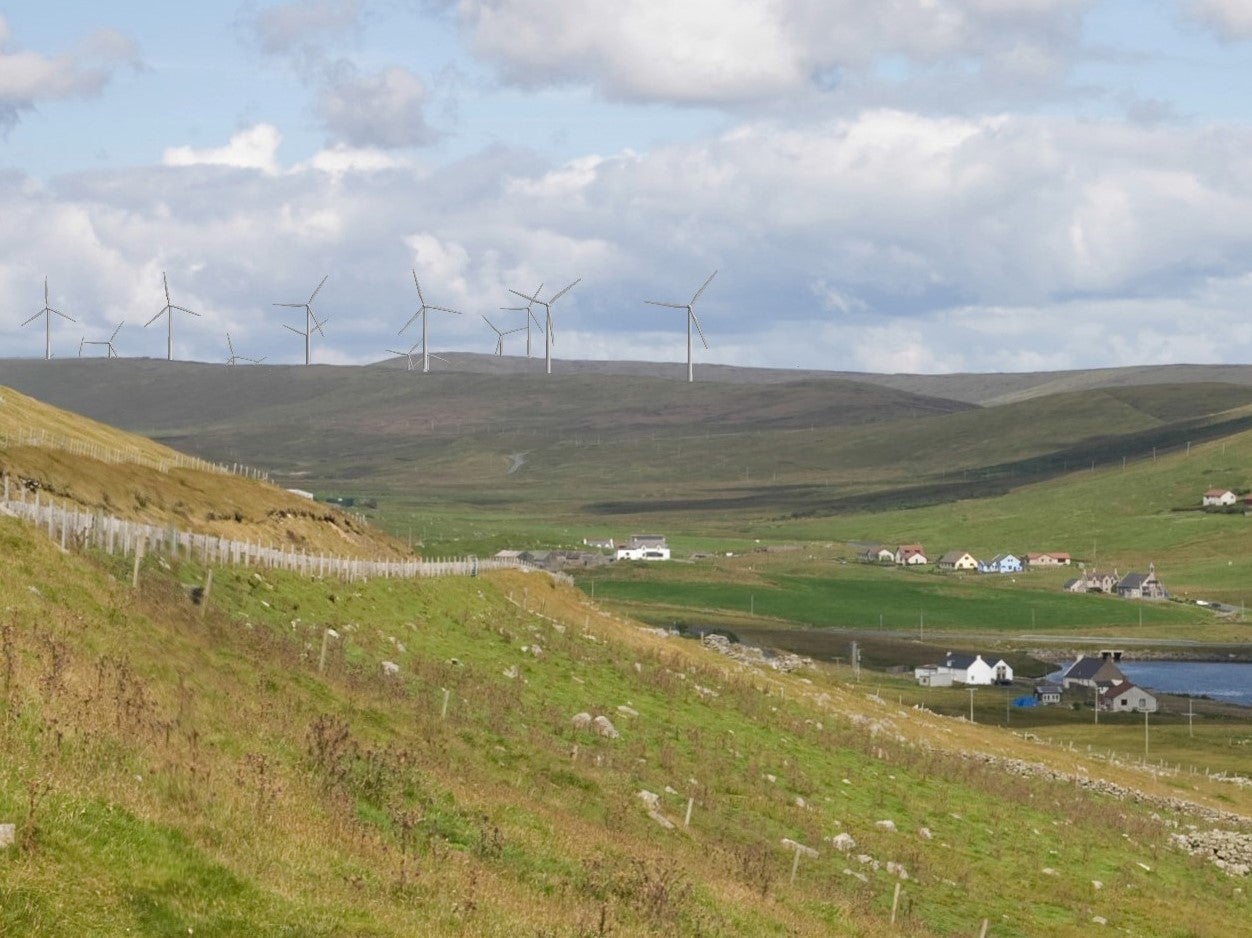 British power supplier SSE Renewables has ordered 443MW of capacity from Danish wind turbine manufacturer Vestas for the Viking Wind Farm in Shetland, UK.
In a statement, Vestas said this order will be its largest stand-alone wind park order in Europe. It will supply 103 V117-4.2MW turbines, optimised to work at 4.3MW. Vestas says this model can withstand extreme wind conditions, and will lower the levelised cost of electricity.
The position of the turbines is expected to give one of the highest energy yields in the world, based on the high average capacity factor of nearby pre-existing turbines.
SSE Renewables director of capital projects Paul Cooley said: "This contract represents another significant milestone for our Viking project. We are delighted to be working with Vestas again with whom we have a significant track record of project delivery.
"The optimised V117-4.3 MW machines provide the durability and performance that we require to ensure that Viking delivers to its full potential. Viking will be the largest onshore wind farm in the UK by output and will bring significant economic opportunities to Shetland and beyond."
Viking Wind Farm's latest step on a long road
Shetland lies approximately 80km off the north coast of Scotland, UK. SSE has said the wind farm will generate 2TWh annually, enough to power almost 500,000 homes and reduce carbon emissions by 500,000 tonnes. This would make it the UK's largest onshore wind farm.
At peak, this will be more than eight times the peak energy demand of the Shetland Islands. As a result, the project also involves connecting the islands to the British mainland via an undersea cable. UK authorities granted permission for the construction of this in April, and SSE Transmission appointed contractors for the project last week.
The project was first proposed in 2008, but has faced many obstacles. After a legal battle concerning environmental protection, the new legislation made onshore wind development in the UK difficult.
The British Government eased this legislation earlier this year, and the Viking project has become one of the first to enter development since then.
Vestas president of northern & central Europe Nils de Baar said: "The Viking project creates a highly competitive business case for our customer and sends a strong signal for economic growth and green recovery in Shetland Islands, the UK and beyond."
Read more about the Viking Wind Farm in the next edition of Future Power Technology magazine.